I am so done with sheltering in place.
I miss my friends. I'm tired of Zoom. I'm bored even though I have lots to do. I get crabby with my husband. And I don't like me.
I imagine you feel the same way . . .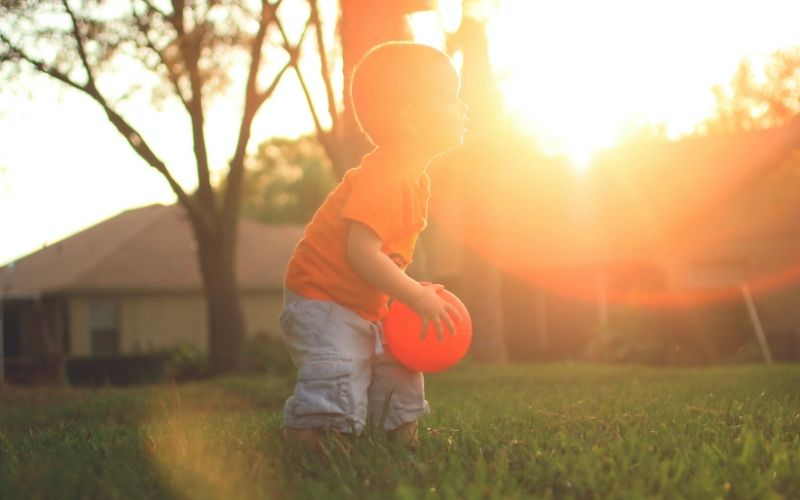 Especially if you have toddlers. You are going crazy being cooped up, breaking up fights, thinking of things to entertain whiny kids, trying to get work done. Tired of someone needing you every minute. Someone pulling on your body. You probably want to run away!
Especially if you have teens. Their grumpiness permeates your home until you feel like you are going to suffocate. And the siege seems to be "your fault." Screen time is out of control; on-line school isn't working well; sibling fights are increasing. You probably want them to run away! (Just kidding, but you can feel this way).
And if you have kids in the middle years, count yourself blessed. They seem to be a bit more accepting than toddlers and teens, at least some of the time. However, you too, have run out of ideas to entertain them, and they expect it too much. You look at that "other Mom" and she's managing better than you are. You feel like a crummy Mom too.
You may be single. Sheltering in place really stinks for you. You are used to a social life not social distance! If you have lost your spouse you are incredibly lonely. Even if the loss was years ago it all comes back now. We are not made to be alone. We are created for relationships, for the comfort of touch.
Grandparents too are done. We long to see our grandkids, to hug them, to hug their parents. And to hold that new baby we have yet to meet.
Yes, all of us are done in different ways. And we don't yet know what the future looks like.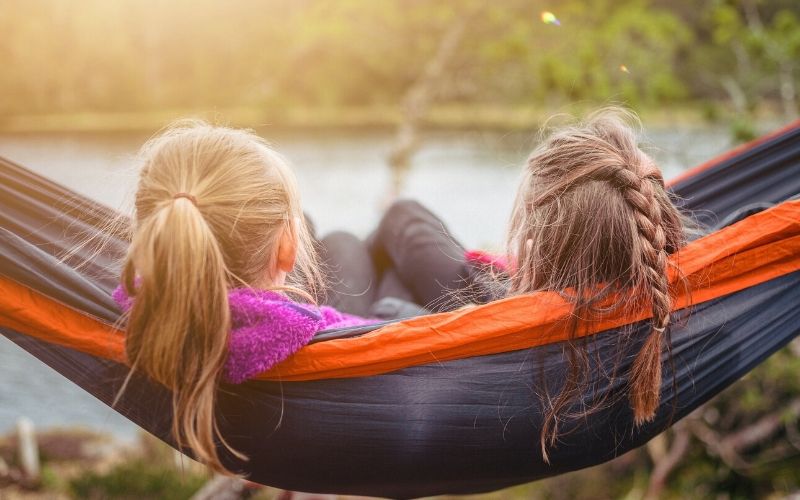 What we need is a fresh dose of HELP and HOPE.
SO I HAVE A GIFT FOR YOU.
As many of you know I have a new book, Cousin Camp, which is full of ideas for all sorts of family get-togethers. Yet during this time you may be saying, "I can't even get out of my house, how can I plan a reunion or camp? I need help just to get through this day."
To help you out I have designed a FREE ebook for you called "Camp at Home." It is based on my Cousin Camp book but contains a plan that will enable you to host your camp at home. In fact I have included 100 things for you to do with your kids of different ages including toddlers, the middle years, teens, and specific things for the whole family. In addition, there are ideas for grandparents to use to stay connected with their grandkids.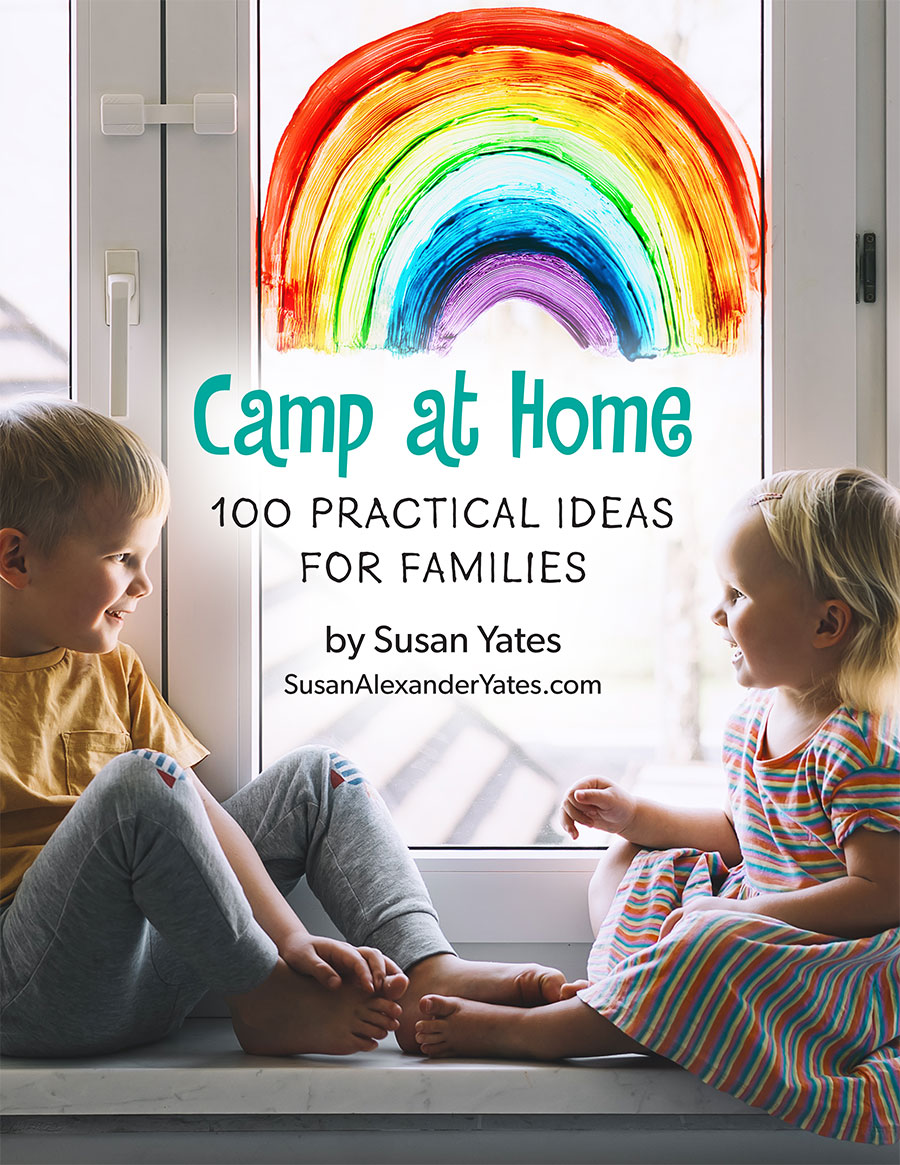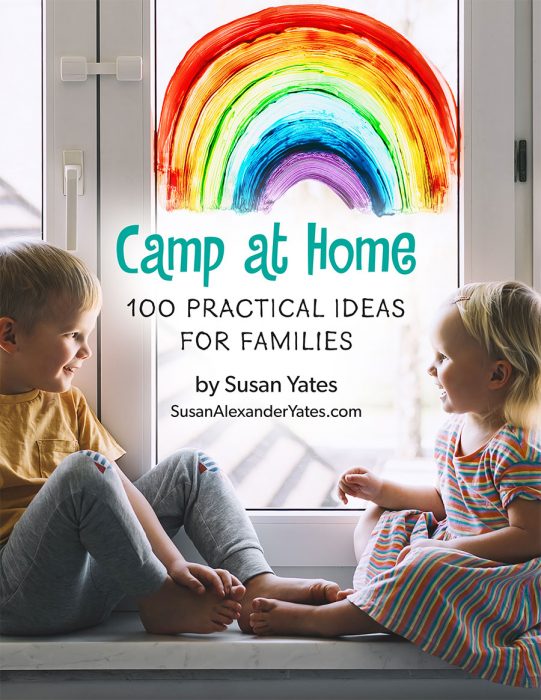 Sign up for my email newsletter below and get this FREE ebook!
I will not spam you. Read my Privacy Policy.
And let me know which ideas you try and how it goes! Comment below — I'd love to hear from you.
I am praying that this ebook will encourage you with specific help and give you hope and a vision for the future when we can be together again.
Why my soul are you downcast? Why so disturbed within me? Put your hope in God for I will yet praise him, my Savior and my God. " Psalm 42:5
Save this post on Pinterest: