Hey Friends!
Last week I shared with you an informal, un-edited interview with my granddaughter Callie about her experiences of Cousin Camp. She's 22 and the eldest of my 21 grandchildren.
I thought it would be fun to follow up this week with another spontaneous interview with 4 of my other grandchildren about their favorite things at Cousin Camp. Meet Sylvia (16), Isabel (15), Jack (12), and Alexander (10). They are siblings. Sylvia was 5 when we began Cousin Camp so she's been to all 11. The others joined in once they turned 4.
You have to be 4 years old to come to our Cousin Camp. We've held tightly to this rule and it's worked for us. Others start with younger kids. It's important to decide what will work best for your own unique family.
As the kids grew into teenagers I wondered, "Will these older kids still want to come to Cousin Camp?"
Amazingly they all have. Each year we are intentional in turning over more of the leadership to the older kids. They lead some of the Bible studies, help prepare the obstacle course, and give us all sorts of ideas. Often the little ones respond more to an older cousin than to a grandparent! And the older ones learn their words and actions can have a good impact on their younger cousins. (We do have to remind them occasionally!)
If you missed my video description of Cousin Camp you can watch it here. But for now join in the fun of this interview below.
But be prepared, this is unrehearsed and we are totally goofy!!!
P.S. Click here to read Isabel's speech about how to be a great conversationalist, which we referenced in the video.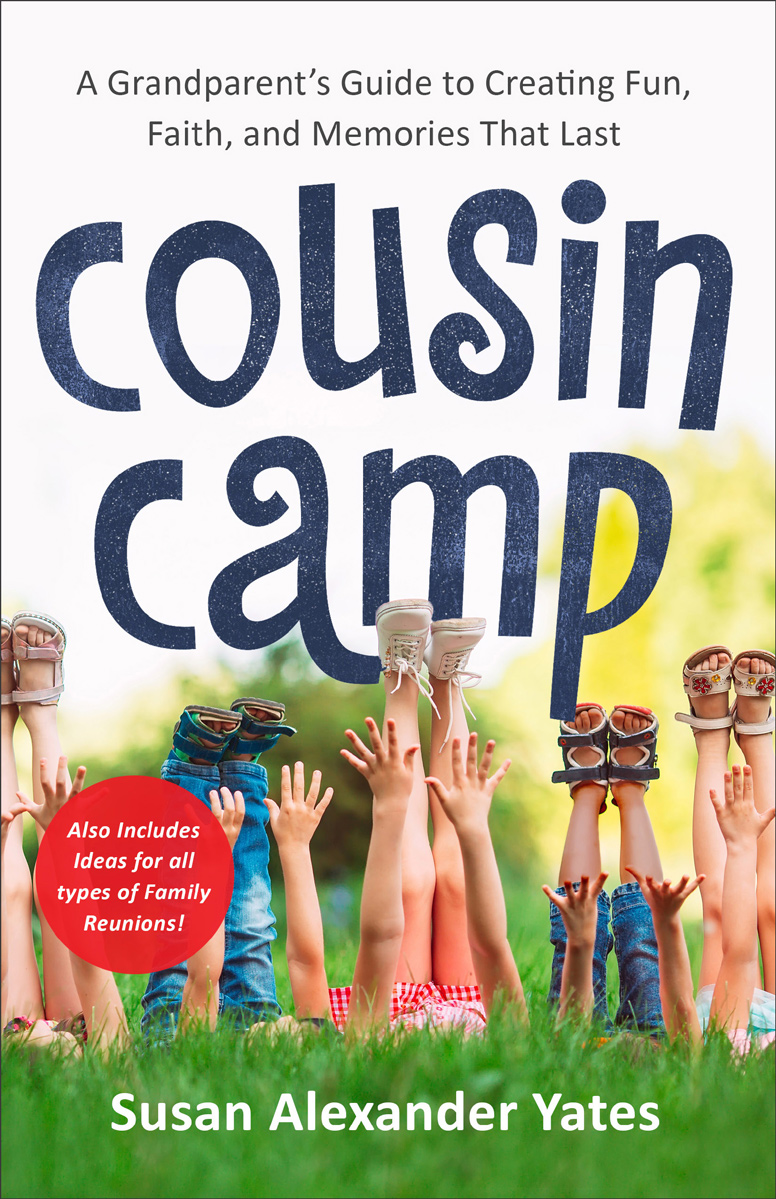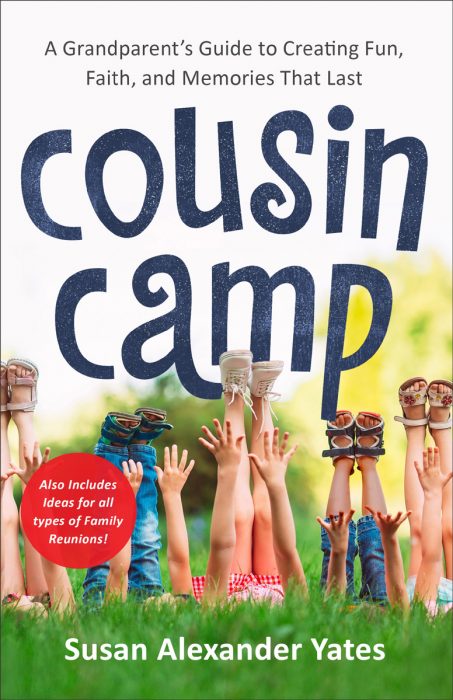 Cousin Camp is an inspiring, practical book that outlines how grandparents can plan and host a camp. Grandmother to 21 grandchildren, Susan Yates has been creating cousin camps for years. Now she passes on what she's learned so you can help your children and grandchildren develop meaningful, lasting connections with each other–and with you!