After a wonderful Memorial Day celebration of our 40 years at the Falls Church Anglican John and I have had the summer off. Because it's been full of travel, family, visitors, and trying to catch our breaths, I would not call it rest. Instead, I would say it's been a summer of tremendous gratitude.
We had the opportunity to travel to Austria to visit friends and to hike. We stayed for a week with our son John and his family who were on sabbatical in Tuscany, Italy. Our stone house was from the 12th century. We explored, ate, laughed, and swam in 100-degree weather. Mostly we reveled in simply being together.
We came home to celebrate 50 years of marriage on August 23. Amazing. We can't believe this either.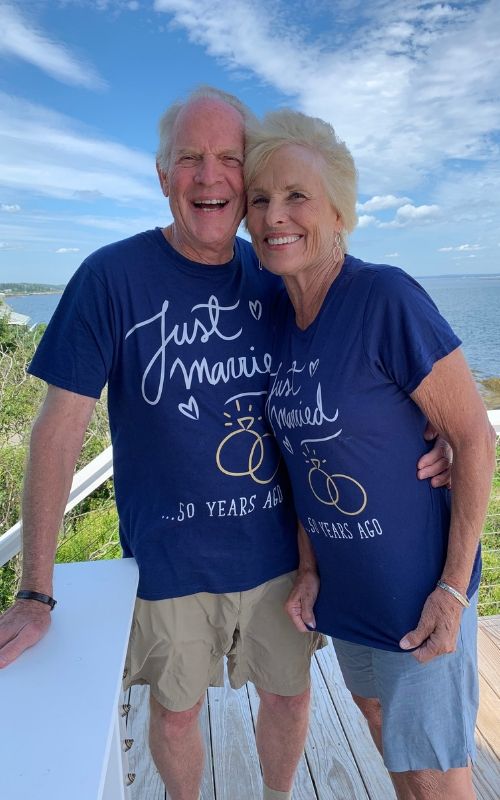 As I reflect on our time away this summer, four things come to mind.
1. Expectations are often unrealistic.
Travel magazines, Pinterest, Instagram and TV ads portray vacations as beautiful and idyllic. Everyone gets along, and no one gets frustrated or cranky. Especially two people celebrating 50 years of a good marriage. It's always romantic and "lovie."
Not true.
Both John and I were completely exhausted when we got on the plane. Exhaustion is fertile ground for frustration. Throw in jet lag, foreign languages, and the huge changes in technology you don't understand. ("Bumming" around Europe in college before technology was much easier!)
Our first week was not romantic or even particularly fun. Feelings got hurt. I was acting selfish because he wasn't thinking of me, and he was frustrated because he struggled to navigate in a place we'd never been. We had to learn to say, "I'm not mad at you. I'm frustrated because ___. You are not the problem. We are on the same team." It's important not to assume or guess what is going on in another person but instead to communicate, then communicate even more, even when you don't feel like it.
Most crucial: Make a decision; choose to grant extra grace.
Before the summer I asked God to give me 3 things: A pure heart, a praising heart and a peaceful heart. It's almost funny that in developing a pure heart He has to convict me of sin, of my own self-centeredness. To purify means to clean out. And I need regular cleansing. What you see on social media is not a true reflection of a real person. We are all selfish on the inside!
It helps to remember that even though we are on a vacation we are still the same self-centered sinful people. That doesn't change. We have to say, "I'm sorry I ______. Will you forgive me?" And we have to forgive, even if we don't feel like it. Forgiveness is not based on feelings. Feelings are fickle. Instead we forgive because God has told us to, period. The act of forgiveness opens the way for healing to take place.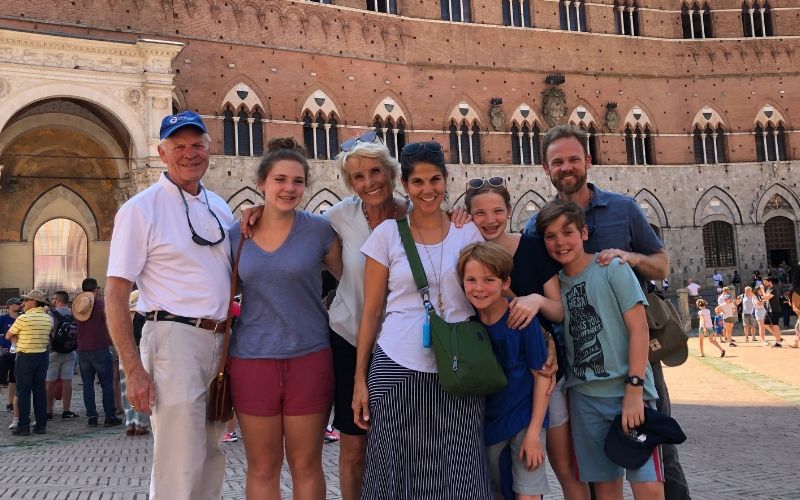 2. Time away restores perspective and broadens our picture of God.
A friend of ours has this to say about taking time off:
A change of place

A change of pace

A change of perspective.
It's all too easy to get wrapped up in our own worlds. The pressures of our career, kids' schedules, extended family. It's easy to lose perspective. We forget that the world is so much bigger than our "stuff."
We need to hit a "refresh" button on a regular basis. God made us for rest. It's one reason He created the Sabbath. He created us with a need to rest. It is not optional. He commands us to take time to rest and to praise him. Doing this restores our perspective.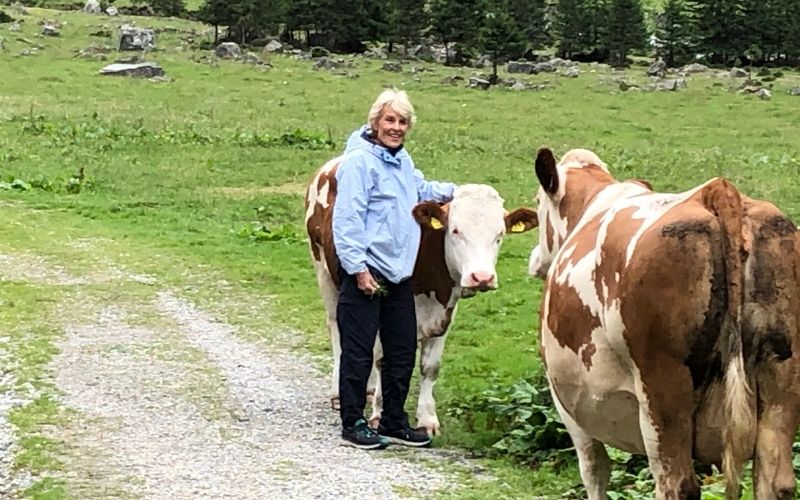 Time away does not have to be fancy or extravagant. It can be a day-long quiet retreat at a nearby monastery. Or an overnight alone someplace. Now is a good time to schedule a personal retreat for this fall. Put it on your calendar. Line up babysitting or time off from the office. Ask a couple of friends to pray for you while you are on your retreat. Take your Bible and plan a nice long time in His word without interruption! Lay your phone aside. The world can wait.
When you think about getting away, ask yourself: "What fills your cup?"
What fills my cup is being out in nature. A long run alone (with no headphones), a hike, the ocean, the mountains, the woods.
In the stillness I'm drawn to Him.
In the quiet I can hear His whispers.
In His nature I hit delete on my mental concerns and focus on his handiwork.
In His creation my perspective is refreshed.
Other's cups are filled by art. A visit to a museum restores perspective. Or music. A stirring symphony erupts a flood of rejoicing. A good book inspires creativity. What fills your cup? Take time to live in the space that fills you up.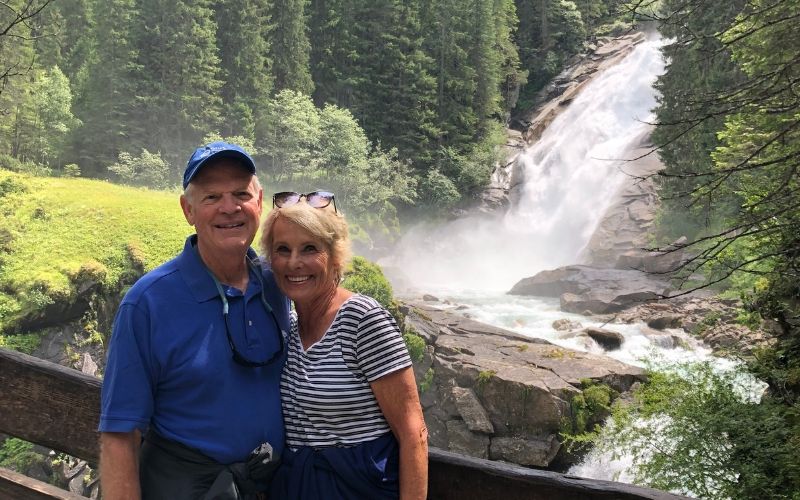 3. It helps to be exposed to people who are different from you.
Spending time with different types of people has a way of enlarging our perspective. Recently I had the opportunity to spend four days with 18 young women writers. Most of these girls are 35 years younger than I am. Many of them live in rural areas. They have lots of young children. Our daily lives could not be more different.
I was blessed by their hunger for God's word, invigorated by their youth, and encouraged to see God at work in lives so different than mine. In hearing their stories, I witnessed in a deeper way how very big our God is.
Expose yourselves (and your children) to people different from yourself. Different ages, races, nationalities, economic circles and social circles. Have others to a meal in your home, visit them, ask them to tell you their faith story. Everyone has a story and they long for someone who is interested in hearing it. Doing this will greatly enhance your vision of God and it will be life-changing for your children. They need to see that God is bigger than your own network.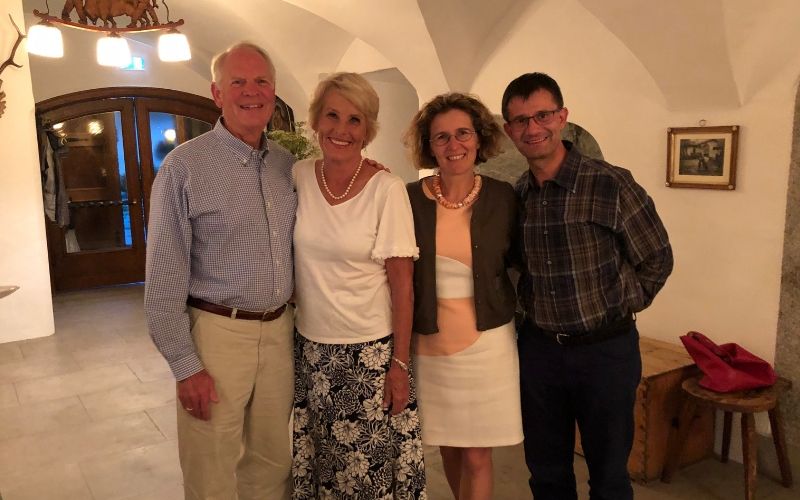 4. The body of Christ is abundant and generous. Wherever you go there are God's people.
One of the blessings of our trip was being refreshed by the generosity of believers. Andrzej and Malgosia Turkanik took us into their Austrian home, sharing their space and their lives with us. Polish in background, they head up the Quo Vadis Institute, a platform for influencers and leaders in Europe who gather and reflect deeply on matters crucial for the future. Their wonderful assistant, Verena, graciously became our tour guide.
Experiencing their generosity challenges us to be more generous in sharing our lives, our resources, our home, our time with others. When I think of folks like these, I recall the words of Proverbs 11:25:
"A generous person will prosper; whoever refreshes others will be refreshed."
Going into the fall one of my prayers for our whole family — our 10 children (5 kids and their spouses) and 21 grandchildren — is this:
"God make each one of us overly generous!"
Save this post on Pinterest: