We were at the beach for a study vacation. My list of things to do was long but what I really needed was rest, refreshment and fun times with my husband. My emotions were at war: my longing for rest clashed with my need to get things done.
In my quiet time one morning I read Psalm 97:1
"The Lord reigns, let the earth be glad, let the distant shore rejoice."
As I thought about the fact that He reigns, and mulled over the ramifications of this trait, I began to sense my burdens lift. And, once again, I realized how easy it is for me to lose perspective.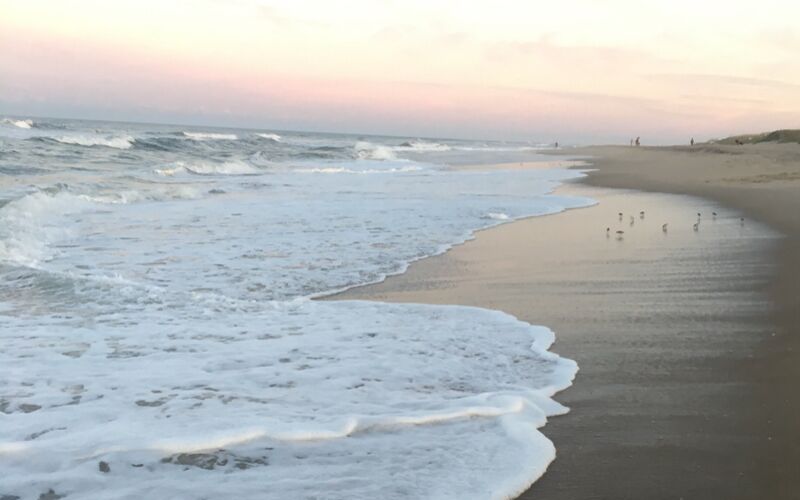 This golden concept — perspective — impacts us in so many ways. Most often we don't even realize it.
Our worry for a child grows and grows until it clouds our demeanor for the day.

The dilemma over a decision weighs on us–how do we decide what is right?

A crisis in our career leaves us stunned.

That painful relationship produces an ache which numbs us as we walk through the day. A deep sadness leads us to despair which is a hard pit to climb out of.
These are just a few examples but the common thread to each is a subtle shift in our thinking to a focus on "me" –how I'm feeling, what will I do?
We get stuck in "Me-ness."
We lose perspective and we don't know how to get it back.
How to restore perspective
I have experienced this many times in my life and I'm sure I will in the future as well.
However, I have found several things that help to restore perspective:
1. If you're stuck, recognize a loss of perspective.
It's normal, yet subtle, and simply naming it helps. Sometimes my husband John will say to me, "I think you've lost perspective. You're over-thinking this."
2. Do something totally unrelated to your issue.
Get out of the house, go get coffee — even something as simple as walking the dog helps. A change in scenery enables our minds to focus on something not related to "our stuff."
3. Go out with others.
Especially friends who make you laugh. Being around someone else enables us to focus on them and instead of on ourselves.
4. Meet with someone older than you are.
A wise older person can give you perspective. Why? She has lived long enough to come through many things, and she can offer you hope.
I remember as a young mother of 5 small children feeling like such a failure. Often, I'd run out of my front door, sometimes barefoot in my pj's to Edith's house next door. A widow, mother and grandmother, Edith had lived life.
I'd knock on her door and bursting into tears say, "Edith I am such a bad mother, I'm a lousy wife. I'm not doing anything significant." Edith would pull me into her arms and say,
"Susan you are not a bad mother or wife. It's just a hard season in your life. This will pass. You'll be OK."
What Edith gave me was perspective. She gave me hope. I simply needed a wise older woman in my life.
5. Intentionally care for someone who is in a tougher place than you are.
My friend Lucy had a rough marriage and several teenagers all in different crises.
"Lucy," I asked "How can you handle this?"
She replied,
"When I'm having a really bad day, I take my little dog and go to the retirement home and visit patients there. Entering into their pain restores my perspective."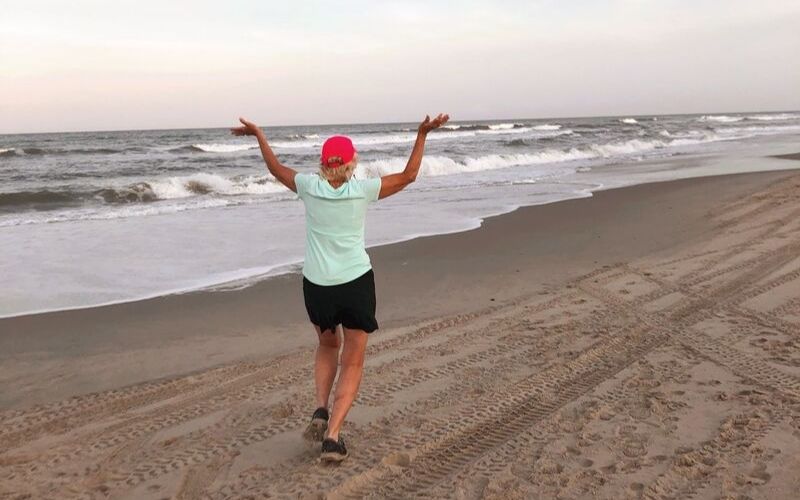 6. The biggest help for me when I lose perspective is to get in the Word of God.
His words are not simply wise statements, but they are backed by the power of the Holy Spirit which changes lives.
When I am in His word, He speaks to me. I am refreshed. I am encouraged.
Every day I ask God to give me one character trait of His to dwell upon that day. I have learned that if I dwell more on who He is rather than on my concern of the moment, my perspective is restored. Our issues never go away. We are fallen people in a fallen world but when we focus more on who He is rather than on our issue, we will find that our issue diminishes in the light of His glory and power.
He knows you and me. He knows what we are dealing with. He will never leave us. And He will provide a way.
As I go for a run on the beach, I contemplate the fact that He reigns. I see the mighty power of His waves. I notice the grains of sand. I am like one grain of sand, one small sea oat. He created both. He sees me. In the vastness of His nature and power I am reminded of how small I am and how big He is. There is so much more going on in His kingdom than my stuff and remembering this gives me a bigger picture of my almighty God. Focusing on His majesty and power restores my perspective.
Over the years I have collected 100 character traits in my quiet time journals. Each day I focus on one. You can find them in my devotional One Word. I encourage you to grab a copy of this book (or a set of One Word cards) for yourself and for a friend. Make a commitment to use this in your life every day for 2 weeks and then get together and share what God has done in your lives. It's a great tool for encouraging one another in His word — and for restoring our perspectives.
Save this post on Pinterest: