This week is the one-year anniversary of our grandson Mac's liver transplant. He just turned 7 years old. Re-living those memories of a year ago has brought back many emotions. Hearing the helicopter land on the roof of the hospital bringing the donor liver, weeping for that family who lost a child but chose to give life to ours, a hospital chapel packed with friends who stayed up all night to pray with us, sing and read scriptures, 4 frightened young siblings who were at home praying for their brother. (Read the story here.)
Today Mac is doing well. There are still ups and downs, and he's had another surgery to repair an artery. Weekly or bi-weekly blood tests continue and meds are often changed. Side effects like hair loss, itching and shots for low white cell counts come and go. Life sometimes feels like an emotional roller coaster. We realize this is a "new normal" for our family and especially McLean and Libby, his parents. Life will never be the same. That's hard.
All of us experience hard things in life. Scary times. And sometimes our faith just gets wobbly. It feels like it is running out. We try to churn up trust and usually fail. And then we feel guilty because we think we should be able to trust. But the reality is that we cannot churn up trust. God doesn't expect us to come to Him full; He loves us on empty. Desperate. Weak. He simply wants us to come as a tiny child-needy, dependent. (Matthew 18:3)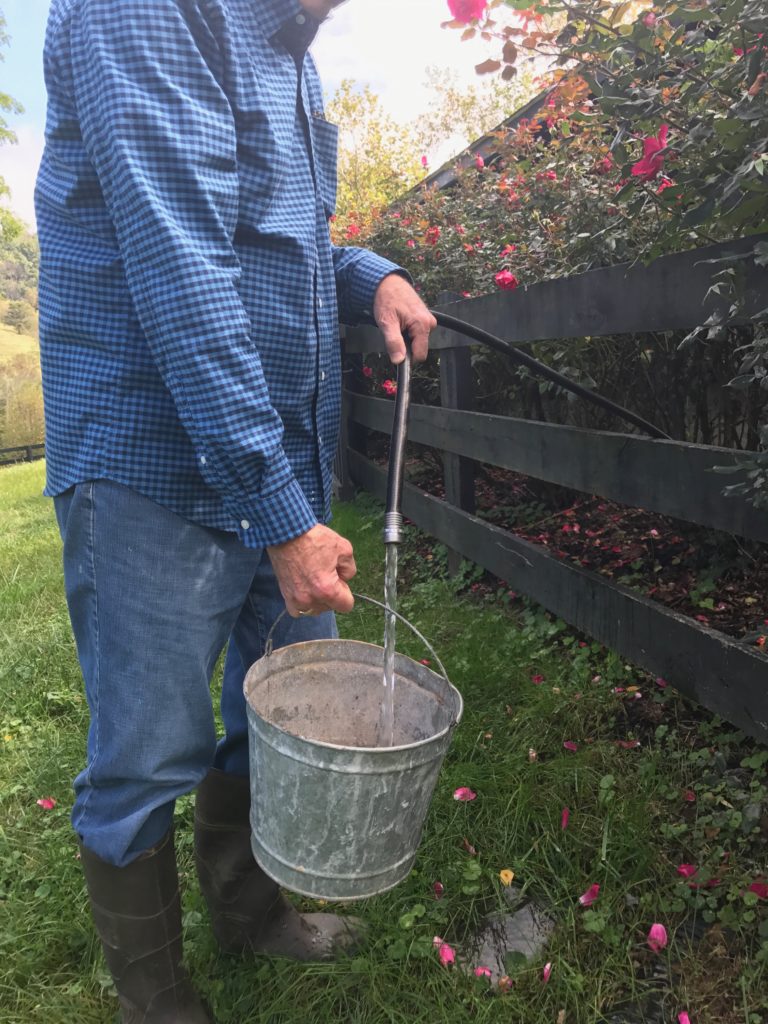 I visualize a bucket- an old tin farm bucket that over time and much use has developed leaks. It's my faith bucket and sometimes it feels full and healthy and sometimes it gets leaky and fragile. When it's leaky I long for it to be filled up. How do I get it filled?
One thing that helps me is to make a list of all of the ways I've seen God be faithful in the past. Small things like the encouraging text from a friend just when I needed it, the verse I read that spoke specifically to me, the neighbor who brought a meal. Big things like the best medical team, the friends who "just happened" to have gone through the same thing and could offer encouragement. God often reveals His faithfulness to us through other people. This is the way the body of Christ is made to function.
Whenever we are discouraged or feel weak in our lives it helps to make a list of God's faithfulness in the past. It helps to write down favorite scriptures about God. When we focus on who He is and what He has done, our faith bucket will begin to fill up again and we'll be less likely to fear the future. Our buckets will always be leaky this side of heaven. We are people in process, continuing to need to be filled. When we get to heaven, our bucket will have no leaks and we'll see Him with complete faith. But for now, we pray, "Fill us Lord," and we take time to thank Him specifically for his faithfulness in the past.
This week, I'm thanking him for all of you who have prayed for Mac and our family. You have blessed us in ways you cannot imagine and we are deeply grateful.