It's coming and you or someone you know is thinking about the menu, the table arrangements, and the guests. You may be hosting or you may be a guest. Excitement reigns but stress also intervenes. A difficult relationship, wild children, big expectations, and a little fear of not pulling it off like she does. Pinterest, blogs, and magazines deluge us with beautiful decorations and yummy food to cook. It's all a bit overwhelming. And then throw in, "What will we talk about during the meal?"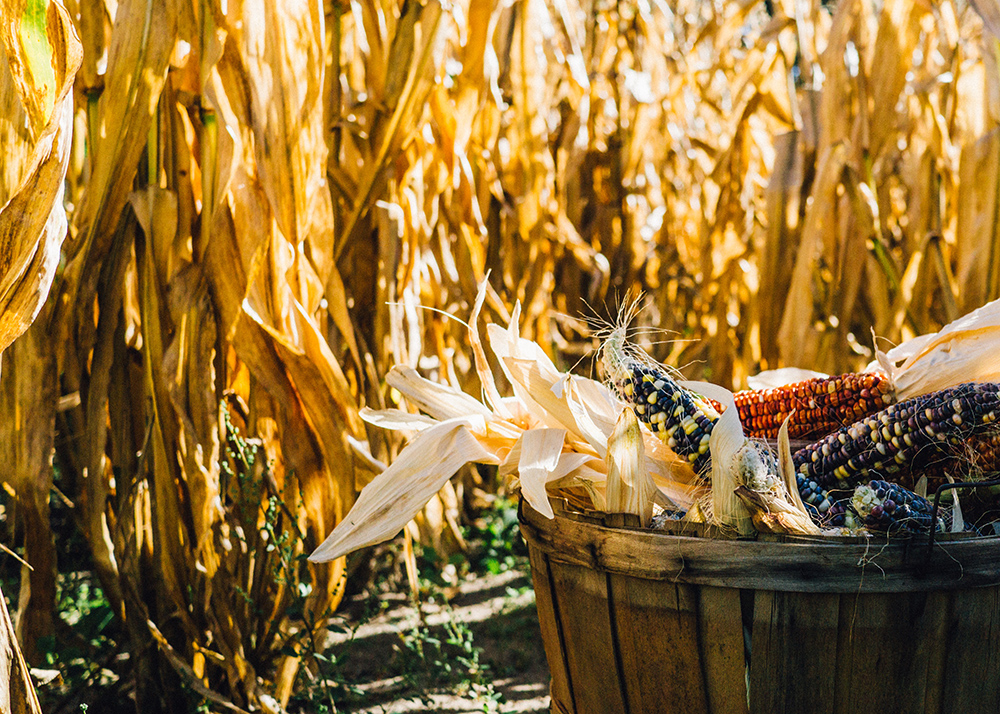 Here are 4 things that can help relieve the stress, give you a conversation plan, and help you focus on what really matters.
1. Keep the main thing the main thing.
Thanksgiving is first of all about a time to celebrate what God has done. We want the focus to be on Him- thanking Him in 2 ways: for who He is –his character traits (kind, generous, faithful, etc.) and for what He has done (brought us through a hard year, led in a decision, given a new friend, etc.).
With adults: Take turns sharing something from these two categories.
With kids: One year we passed around a bowl of corn kernels (uncooked pop corn). Each person took several kernels and then with each kernel they named something for which they were thankful and put it in a dish. This works with any age. Another year we made a "thanksgiving chain" (similar to the old fashioned Christmas chains). Each person wrote as many things as they wanted-one per strip; we joined them together and hung it across the room. This is an activity you can do as guests arrive and big kids can help little ones.
It's also fun to read the story of the first Thanksgiving.
2. Focus on others.
Food is yummy and crafts are great but our real goal is to love others. Is there a lonely person you could invite? Someone who has no place to go? How can this be a time of reaching out to someone else? Recently we had a young friend from Nigeria join us. We asked him to tell about his country, his life, and his faith. The 4 kids at the table heard stories so unlike their own. It was enriching. You may have an elderly person at your meal. Ask them to tell about their youth. Who was President? What was invented while they were growing up? What was their Thanksgiving like? If they are a person of faith, how did they come to know Jesus?
As parents, one of our jobs is to think about exposure. Exposing our kids to different types of people will enlarge their view of God and model for them how to care for others.
3. Ahead of time, make a list of table questions.
Who is someone you respect and why?
What is your favorite book of the last year? What did you like about it?
If you could interview anyone (dead or alive) whom would you like to interview? What would you ask them?
We love the ribbon questions and other products created by Barbara Rainey. (Click here to view all of Ever Thine Home's products)
Based on the people who will be together, prepare good questions ahead for conversation. Involve your kids in this. One of our goals as parents is to train our children to be good conversationalists. This is one practical way of teaching them to become other-centered rather than self-centered.
4. Practice Manners.
Why does this matter? Manners represent the character trait of respect. Every year at our cousin camp (click here to read about the last one), we act out good manners and bad manners. We practice shaking hands, looking someone in the eye and saying, "Hello, I am (name)." We practice good questions to ask adults, "How has your year been?" Sure, it's awkward at first but the kids really get into it-especially the bad manners parts! And we hope they are taking it in.
Practice manners before you go to your Thanksgiving dinner. Be very specific with your children. Use "please" and "thank you." Ask to be excused and say, "I enjoyed the meal." (Stay at the table until permission is given to leave.) Offer to clean up. Be sure to greet guests at the door and walk them out. Deposit all devices in a basket at the front door (leave yours too). Attach a note: "Please leave phones, etc. here. We want to focus on you!" If you are the guests, think about leaving yours in the car. Don't forget to send a thank you note when you get home.
So what really matters at Thanksgiving?
It all goes back to the 2 great Commandments:
Jesus said, "Love the Lord your God with all your heart and with all your soul and with all your mind, this is the first and greatest commandment and the second is like it: Love your neighbor as yourself." (Matthew 22: 37-38)
Use this Thankgiving as a time to plan creative ways ways in which your family can live out these great commandments.