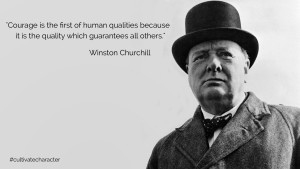 Tears streamed down my face as I gasped for breath between sobs. Desperately I tried to pray and recite familiar Bible verses. John's damp hand held mine as he too prayed and wept.
It was past midnight, and we were in the hospital waiting as our son Chris underwent a CAT scan to determine the extent of his injuries. He was irrational, and we could hear him screaming. The neurosurgeon had told us that his brain was swelling and his skull was most likely fractured. He did not know what the prognosis would be.
Several hours earlier Chris had been swinging on a bar in our basement. Higher and higher he went until he was almost parallel with the ceiling. And right then the bar broke, sending him cracking headfirst onto the cement floor. By the time the ambulance reached the hospital, he was incoherently thrashing and crying out in pain.
Now as we waited, I felt paralyzed with fear. Would he be brain damaged? Would he die? So many terrifying questions and no answers. I didn't know if I could stand this agony of waiting while my imagination ran rampant with horrible "what ifs."
Since it was the middle of the night, we were the only people standing in the long, dark hall outside the x-ray unit. The bleak silence was oppressive and only fed my sense of desperation.
Gradually, I became aware of a slight movement at the end of the hall. Through my tears I noticed a hunched – over shape moving slowly toward us. As the figure came closer, I realized that it was the cleaning woman slowly pushing her cart full of mops and brushes up the hall. Her bent shape reflected the strain of the midnight work shift at the hospital. Struggling with my own emotions, I didn't pay any attention to the old woman until I felt a hand placed awkwardly on my shoulder.
"Do no worry," she said in broken English, "your son will be all right. I will pray for him." Tears of gratitude overwhelmed me, and I mumbled thanks as she continued her shuffle up the corridor.
Throughout Chris's recovery (which was complete), many friends prayed with us and visited him in the hospital. Their love was such an encouragement, and yet I found that the gentle touch and prayer from the cleaning woman had the most profound effect on me. Often my thoughts returned to her. Who was she? What country did she come from? Did she have a family? Why did she do what she did?
She did not know anything about me. She did not know if I would be offended by her outreach. I wasn't her responsibility. She could have avoided me. She could have angered me. She had no way of knowing how I would respond to her, and she may have been afraid. But she overcame fear, she determined to do what was right, and she took a risk. She ministered to me.
She was a woman of courage.
When we think of courage, our immediate mental picture might be of a news headline describing the daring rescue of a drowning victim by a passerby. Or it may be a soldier bravely leading his troops into the thick of battle. While these are certainly courageous acts, they are not likely to be a part of our daily routines.
Courage is far more than a split-second decision to save a life. It is bravery, fearlessness, fortitude, valor, boldness, nerve, determination, endurance, tenacity, and so on. Courage expresses itself in sticking with a mundane job when you want to quit, staying in a difficult marriage when you'd rather walk out, getting on an airplane when you're scared silly, reaching out to someone when he might reject you, or taking the minority stand on a highly unpopular issue.
Courage is everywhere in our daily lives and is the catalyst to all of the other traits we are trying to develop. Character without courage is empty. Courage is what enables us to act on our convictions.
The Relationship of Courage and Fear
There is one common factor that each of us must also deal with: fear. Is fear the opposite of courage? Not at all. Is fear necessary for courage? Absolutely. Too often, a person who is afraid is thought to be lacking in courage or in guts. Instead, when we look fear in the face and press on, courage takes hold.
Fear is a natural human emotion, but God does not want it to control us. I believe He wants us to accept the reality of this emotion in our lives, and He wants to use it to help us grow. "When I am afraid, I will put my trust in Thee." (Psalm 56:3)
"Let not your heart be troubled, nor let it be fearful." (John 14:27) Scripture could be viewed as a biography of fearful people. Fear is not new: it has been a problem since the Garden of Eden. God knows our fears, and He understands. When we recognize our fear and consciously give it to God, he will give us the courage to enable us to burst through the barriers that cause us to fear.
There are three foundational elements that we must develop if we are to burst through fear barriers and become people of courage. Personal security, clear convictions, and a sense of destiny are foundational elements that will stimulate the development of courage in our families.
Personal Security
Knowing that God loves me no matter what I do is fundamental to a sense of security. Only His love never fails. Personal security means knowing who you are, feeling that you are accepted, and having the assurance that someone believes in you. This type of security gives us the ability to attempt difficult things, to overcome bad habits, to hang in there when everything goes wrong. That's courage.
As a little boy, my husband remembers his mother telling him often how special he was. She also told him stories of family members from long ago. In her positive way, she would point out unique, admirable qualities in different family members. Unconsciously he came to believe that he was part of a very special family. This added to his security.
Clear Convictions
There are so many "negotiables" in a believer's life. Do we homeschool our kids, or do we send them to Christian schools or to public schools? There is not one right answer. The answer depends on the needs of the child and the available resources. God's Word is full of "non-negotiables" for family living: the Ten Commandments, commitment to Christ as our first priority, the sanctity of marriage, among others.
For many things in life there is not one best way. But there are also many things about which God is very clear. These clear values must form the basis of our families' convictions.
A Sense of Destiny
We need to know that God has created each of us for a very special purpose. Our task cannot be done by anyone else in the whole world. Many people walk about depressed because they have no hope. Young children give up on their schoolwork or with trying to make a friend or even on pleasing their parents. Failure has become such a companion that hope has been lost. What our world needs is a new generation of people with hope – hope that springs from personal security, that is rooted in conviction, and that is driven by a sense of destiny.
A sense of security, clear convictions, and a sense of destiny enables us to burst through whatever challenges are in front of us. Fear paralyzes; courage energizes. Courage is expressed every time we overcome fear and burst through the barrier facing us. Each step of courage further strengthens us for the challenges ahead. May our courage grow and become a contagious trait in the lives of those around us and a stimulus to the next generation.
---
Growing in character is a life long process for the whole family. This post is part of a series on Cultivating Character which I hope will encourage you as you seek to raise your kids with godly character. Click here for the previous blog on a Cultivating Compassion.