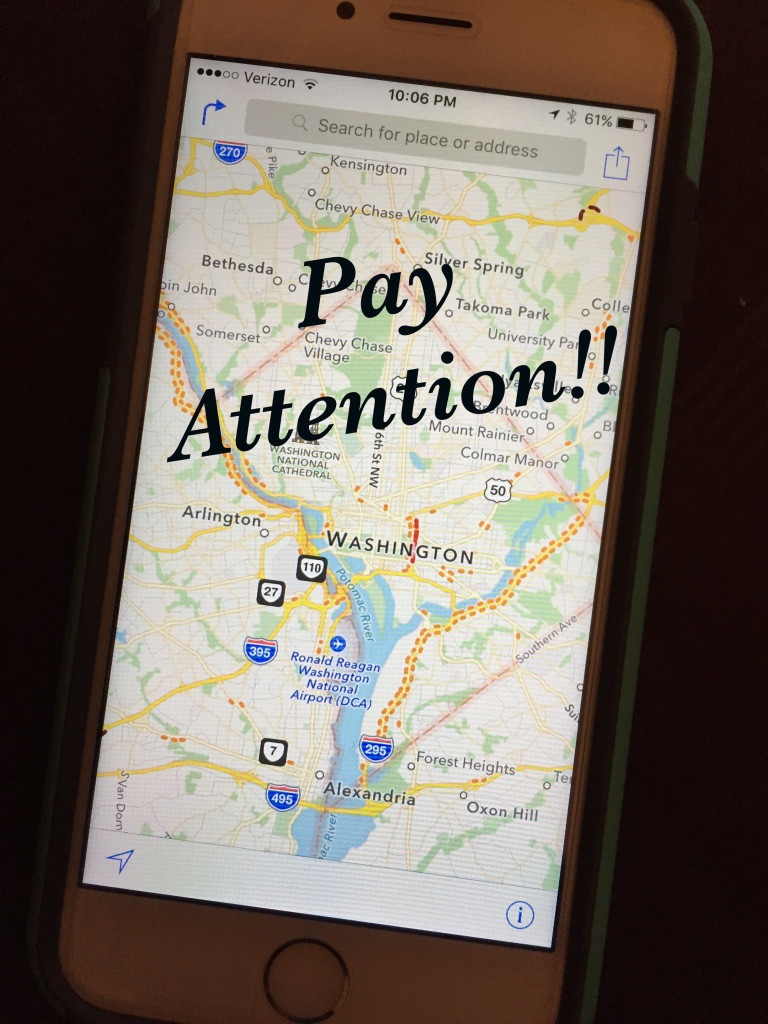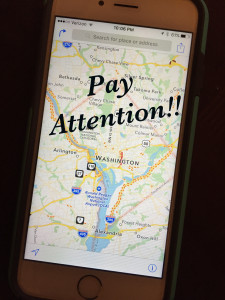 I really don't like directions. And when someone says go East or North I usually have no clue which way that is. I prefer turn right or left. My husband always seems to know which way is North. Is this a gender thing? I also don't like directions for putting things together. I am not patient. I just want to get "there" and get it done.
When my iphone entered my life it came with Google and a very patient female voice telling me which way to go. Everyone said how easy this was and how I would love it. Happily I plugged in an address and assumed I could get there quickly. No trouble.
Big trouble.
I was in a hurry. I didn't notice the choices – was I walking, driving, going by bus? Each button I pushed gave me a different time and a different way to proceed. And I couldn't get the nice voice to talk to me. I couldn't look at the map because I was driving. And I had to pay attention to the road. As frustration increased and my blood pressure rose I was tempted to throw my phone out the window. Finally I pulled off the road and begged help from a "young techie" in a parking lot.
It became evident that I had not paid attention to what was before me – clear options on my phone.
Reflecting on my stormy relationship with my smart phone I realized, once again, some lessons my phone could teach me. And I want to practice these this summer.
I am too often in a hurry. This summer I want to slow down. To give up hurrying.
I fail to pay attention. This summer I want to really pay attention to what is going on around me. To notice God's creation. To really listen to another person and hear what's behind their expression or their words. To listen with alert ears to God's word.
I focus too much on getting "there." Instead, I want to soak in the journey. I don't want to miss out on what God may teach me in the process because I'm so focused on the end.
So thanks Siri for the uncomfortable lessons you continue to teach me through my phone. I must apologize though. I can only take so much of you. A friend changed your voice to a young male Australian accent and I affectionately named him Bjorn. Maybe I'll be more open to his directions. Maybe.