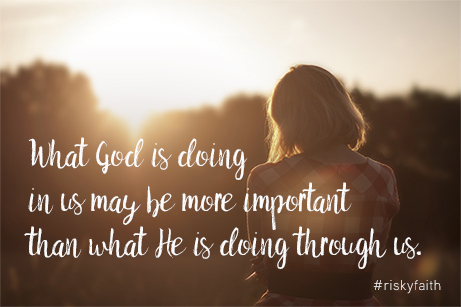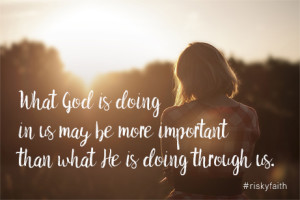 Many of us have been going hard all year, and now it's summertime. We breathe a collective sigh of relief as the school year comes to a close, projects get wrapped up, traffic slows a bit. We look forward to a trip or time to read a book. Sometimes with this slowing comes time to think. Our minds naturally wonder if we have made any progress this year. We first go to the progress we have made or not made.
In our personal lives, progress plays a significant role. We want to make progress in our careers, in exercise, in relationships, or in the resolutions we made in January. We strive to attain these goals. We teach our children self-discipline in order to make progress in school, on the field, in the band.
Little steps of progress can be encouraging, while lack of progress can really get us down. One of the most discouraging things about being a young mother is that you don't see progress very often in raising kids. They still haven't learned to pick up their stuff, to say "thank you" and "please," or to share their toys.
It's a false assumption to expect that satisfactory progress will always lead to a successful outcome – consistent training in a sport to a trophy, diligent work to a promotion, exercise and nutrition to health, wise parenting to a child who turns out right. When progress doesn't result in the goal we hoped for, we can feel like failures. As much as we would like to and try, we can't control the outcome.
Progress and the resulting product can be very good things, but there is a hidden danger with this way of thinking, especially when we apply it to our spiritual growth. It's easy to fall into the trap of using progress to determine our self worth. Is my identity in my accomplishments and success? If so, what happens when I fail? We all have limitations. We all fail at times.
Let me tell you a story to illustrate.
My husband and I were away for a week of study leave. I was excited and hopeful about writing the final chapter of my book, Risky Faith. John was planning the fall sermon series. It was to be a week of rest and productivity for both of us. Dear friends had loaned us their cabin in a beautiful mountain resort. Friends were praying for our time away. It should have been a wonderful time of writing. But it wasn't. For the first five days I was stuck. No matter how long I sat at the computer, how much I prayed and read, nothing came. And to top it off, I hurt my foot, so I couldn't enjoy my usual runs. I felt really discouraged and down on myself. I wasn't producing anything. When the week was almost over I decided to look up verses having to do with joy since I had none.
I landed in Habakkuk 3:17-19.
Though the fig tree should not blossom, nor the fruit be on the vines, the produce of the olive fail and the fields yield no food, the flock be cut off from the fold and there be no herd in the stalls, yet I will rejoice in the Lord; I will take joy in the God of my salvation. God, the Lord, is my strength; he makes my feet like the deer's; he makes me tread on my high places.
Several things began to come together. I recognized my self-worth had become dependent once again on my progress. While it is normal to be frustrated and sad when we aren't accomplishing what we set out to do, there comes a point when those feelings can become king over our emotions and begin to control our disposition. When this happens, we need to ask ourselves: Have I allowed my progress to become an idol? Has my productivity become more important to me than learning from God and seeking His presence in the process, in my life?
God is patient. He is not in a hurry. He has no deadlines. He is more concerned with molding us and shaping us into the people He has made us to be than He is with our accomplishments.
My identity must rest in the fact that Jesus loves, forgives and accepts me, period. I am of great value simply because I am His. I believe God is ultimately more concerned about what we learn in the process of life than He is in what we produce. I believe He is more interested in us enjoying His presence in our work and in our lives than He is with our progress, as important as that may be.
As we go into summer, let's set our eyes on Jesus and His finished work, and there find joy and true rest!
"You make known to me the path of life; in your presence there is fullness of joy; at your right hand are pleasures forevermore." Ps. 16:11
"Take my yoke upon you, and learn from me, for I am gentle and lowly in heart, and you will find rest for your souls." Matthew 11:29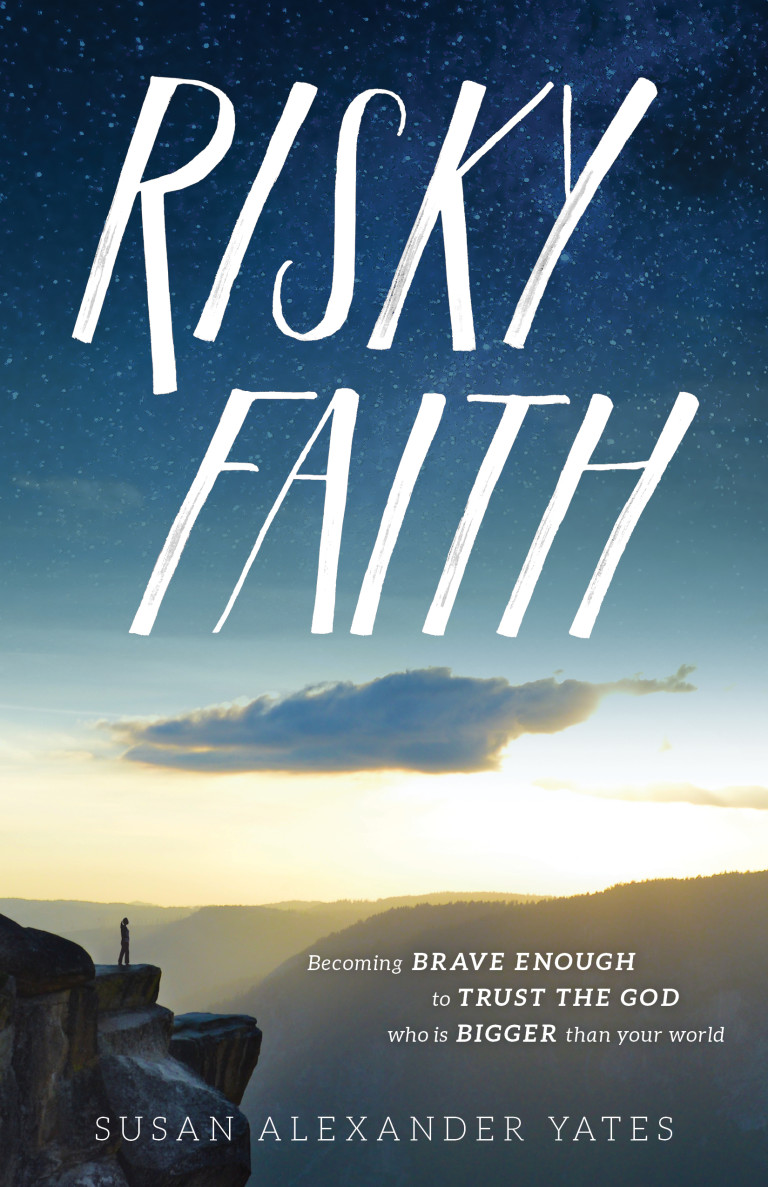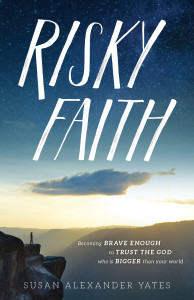 You can learn more about these concepts in Chapter 10 of Risky Faith! Order it here!