Do you ever…
Wake up in the morning so overwhelmed with the responsibilities of your day that you don't even want to get out of bed?
At then end of the day feel like you accomplished exactly nothing?
Watch as your "to-do" list grows instead of shrinking?
Wish you could delete all of your emails?
Long for one un-interrupted hour?
Wallow in guilt for all those things you "should" have done?
Wonder if you'll ever get on "top of it all?"
Many times throughout each season of my life I've felt defeated by "my list."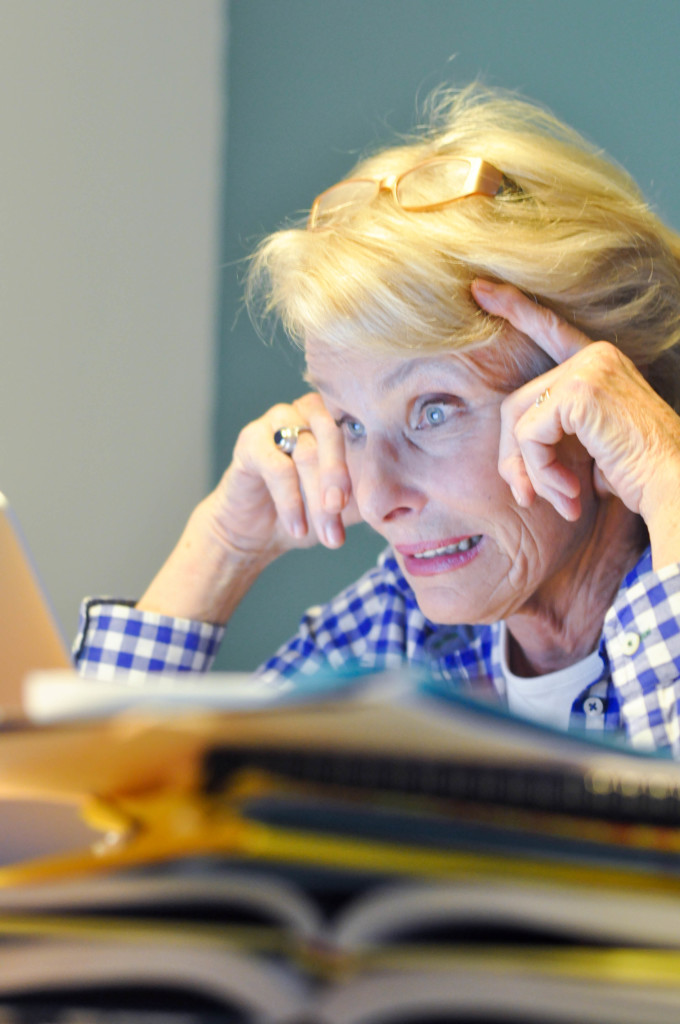 As a mother of 5 little kids I felt like I accomplished nothing –except simply making it through the day and I didn't feel as if I did that very well. As a mother of teens I couldn't seem to keep up with all the surprises that hit- including the numerous things my teen could or should sign up for. What to commit to? What to say no to? And the empty nest didn't become the season for rest. Now I was "freer" so my list of new responsibilities should grow. Or so I thought and instead the guilt of "shoulds" grew.
I've never met anyone who feels completely on top of things. It's an unrealistic expectation. Life is not tidy. It's messy.
So what helps?
Recognize the "when- then" trap.
Too often we live with the "when -then" mentality. When I just get this fixed or finished..then. But the reality is that there will always be another when.
Picture a ladder reaching up into the heavens. Living with a "when –then" mentality is a bit like climbing the ladder, struggling to reach the next rung –finish the next thing- only to find there's another one just ahead. I think God would rather us live with a Garden mentality than a Ladder mentality. Imagine all of the gardens of Europe dropped into your county or state. The diversity and beauty would be overwhelming. You would not want to rush through them. You'd want to soak in each acre. Yes, there would be rough patches of dirt. But these patches would merely enhance the beauty of the flowers next to them.
In your own life what can you stop to enjoy now?
Ask yourself some good questions.
In this season of my life, what do I absolutely have to do now?
(You cannot do everything in any one season. It is wise to postpone to another season something you'd like to be doing now.)
What am I doing because I feel obligated or guilty?
Where are my expectations coming from? (others, myself…)
What do I need to do for my own mental health? (we all need an outlet: music, exercise, etc. )
What would happen if I didn't…?
Am I the only person who can do this or would someone else be blessed? (sometimes we do jobs that don't need to be ours)
Name and grieve the things I need to let go of. (the picture albums I never got to, etc.)
What can I do in my life right now to serve others? (cook double and give away a meal, etc.)
Remember the source of my identity.
In all honesty I have to recognize how easy it is to let my self-image become determined by my accomplishments. If I am "checking things off" I feel good about myself, if not I feel badly. The truth is that my list can become my idol.
God doesn't see us in this way. He loves us not because of what we accomplish but simply because we belong to him. Period.
Setting aside time to be with Him daily is the one thing that is the most important. Just imagine, the King of Kings, the Lord of Lords desires private time with you and me. As we spend time with him He will show us what is right for our season in life.
"Seek ye first the kingdom of God and his righteousness and all these things will be added unto it." (Matthew 6:33)