Spring is in the air, the pandemic is lessening, we are longing to be with family again! Finally, it's time to celebrate and bring back family reunions!
What type of gathering is reasonable to consider?
Who should we invite?
How can we pull this off when things could change at any minute?
So many questions.
However, there are answers and there is HOPE!
God knows that one of our greatest longings is that we raise close-knit families. We long to be close to our grandchildren. And want them to know one another — their cousins. We ourselves want to see our siblings, and to connect with extended family members we have not seen in a long time.
It's time to celebrate Family!
Where do we begin?
4 Things To Consider:
1. Who is your priority for a gathering? Grandchildren, siblings, others?
If you are married, determine this together. If you are single, talk with a close family member who might help.
2. Once you decide the "who" determine the date and the place to gather.
Depending on the "who" you will need to run some dates by those involved. Calendars are complicated, particularly if this will involve travel.
Don't expect to get a 100 percent attendance. Go with the majority.
Where you gather will be determined by the type of reunion you are planning. One friend used a state park for a one-day extended family reunion. A set of grandparents took 3 granddaughters from 3 different families to a cabin the woods for a long weekend. One summer we hosted John's 3 siblings and their wives and a close first cousin and his wife at a farm for an adult weekend.
3. Guard against discouragement.
It's easy to think, "But my family is a mess! My home of origin was strange. Our extended family is dysfunctional. My kids or grandkids might not want to gather. There is friction between some of them."
The truth is there is no perfect family. We are all a mess to some degree. Instagram, Facebook, and Pinterest are only images. Behind every perfect photo is a self-centered person. One who has used ugly words, done awful things, hurt other people, and even discovered they don't like themselves very much.
It helps to remember that God is not shocked by your situation, by your wounds, or by your history. He's seen it all. And there's nothing He can't forgive, nothing He can't change, and no one He can't heal. As Luke says,
For nothing is impossible with God." (Luke 1:37 ESV)
So, no matter where you come from or your current marital status, you can be the first generation of a healthy family.
How can this happen? Well, to begin with you must become intentional. And you have to become dependent on the Lord.
Planning a family gathering is one way to build strong bonds and to set the stage for a deepening closeness amongst family members. Taking these steps to be together could have a positive impact on your future generations. God is good and His desire is that our legacy will become one of people who love Him and love each other. (Matthew 22: 36-39)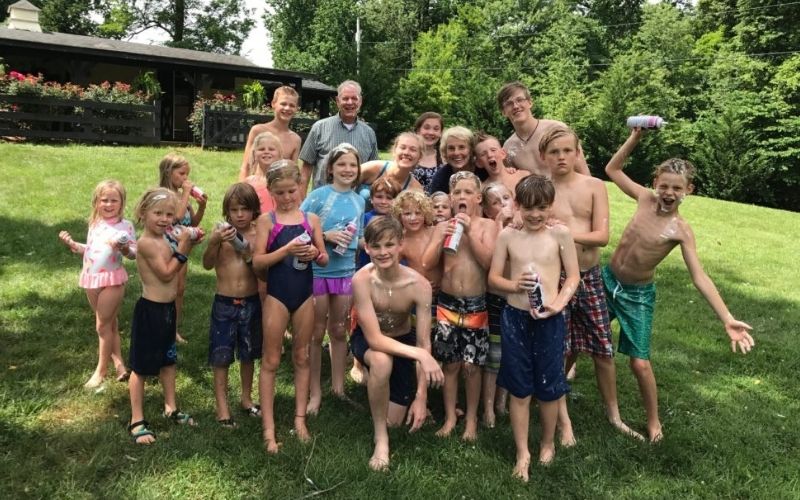 4. Gather some ideas. And go for it!
We have 5 grown children — all married — and 21 grandchildren. Years ago we began hosting an annual "Cousin Camp." We wanted our grandchildren from families living in different places to know one another. And we wanted focused time with them without their parents.
You must be age four to come to our camp. We started with five children and the past three summers all twenty-one of our grandchildren have attended. Recently we celebrated our eleventh year of camp.
We've made lots of mistakes, shed tears, laughed uproariously, thrown out plans, separated quarreling kids, cheered when kindness overcame selfishness, and fallen into bed exhausted, but above all we've had a blast. Seeing two girl cousins who used to fight like cats now snuggling on our bedroom floor in sleeping bags, giggling together makes it all worth it.
I've written extensively about this time with our grandchildren in my book Cousin Camp.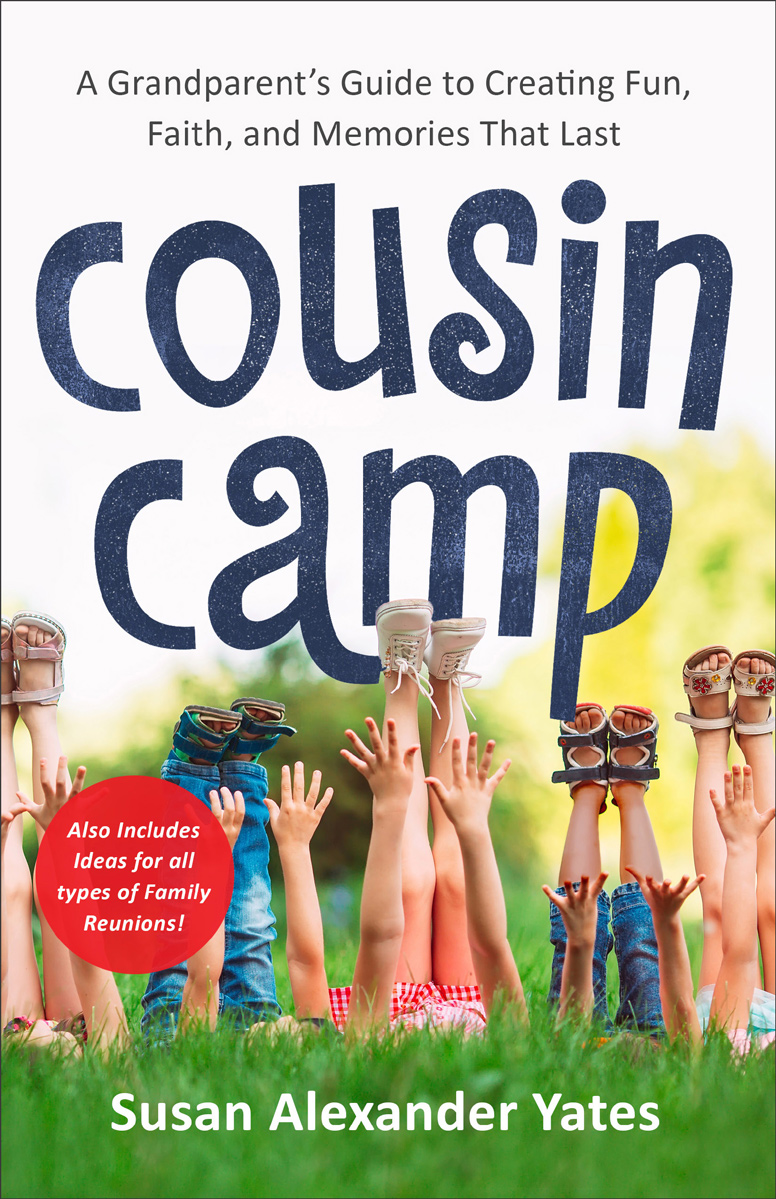 It is full of ideas to enable you to devise a plan suited to your own situation. Including:
How to develop your vision for your family gathering
Balancing realistic expectations with surprises
Ways to design a schedule, including sample daily schedules
Developing your special traditions: For example, a Buddy system (matching older cousins with younger ones), your county's largest banana split, sample Bible studies with kids, creating nick names, scavenger hunts, a whip cream fight, a special "closing ceremony."
This book is not only about our Cousin Camp. There is a whole section on different types of reunions including specific examples of how others have done them. Every family is unique and there is not one way to do things. We need the ideas of others.
I'm particularly thankful to my friend Judy who is a bit older than I am but who took me under her wing and encouraged me to start a camp for our grandkids like she had done for many years with hers.
My prayer is that God would encourage you to initiate a family gathering in the very near future.
Save this post on Pinterest: