Why would anyone want to talk about Sin?
Just mentioning the topic makes us feel uncomfortable. Or that we are about to be scolded. Or made to feel bad about ourselves. Or once again feel like a failure.
And Satan, oh my. This conjures up all sorts of responses — laughter, heebie-jeebies, fear, and criticism of weird people who are consumed with the devil.
It is not a pleasant topic. Not especially joyful in a world that wants us to feel happy.
But it is so necessary.
Why?
Because unless we grapple with the truth of sin and Satan, we cannot experience the freedom and the joy of the resurrection.
Good Friday is necessary for Easter!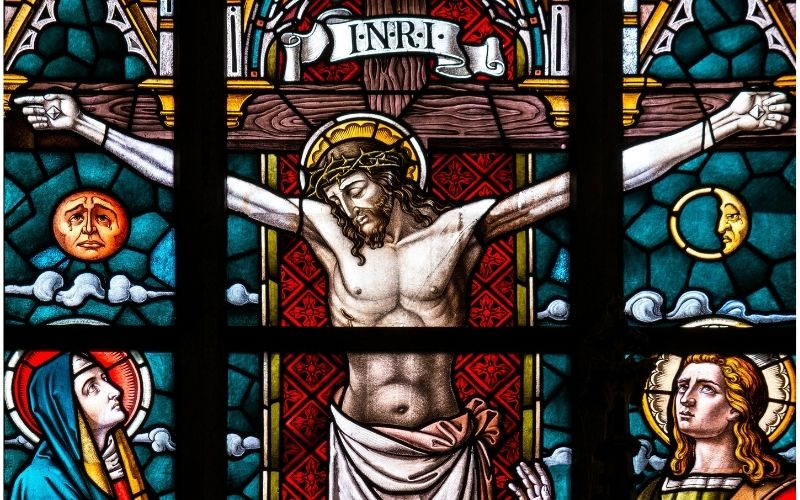 If we want to experience Easter deep in our souls, we must take an honest look at the sin in our hearts.
Simply put, sin can be described as selfishness which separates us from God. Not one of us is exempt. The Scriptures say, "Everyone did what was right in his own eyes." (Judges 17:6, 21:25). Paul says "For all have sinned and fall short of the glory of God. (Romans 3:23).
Our sinfulness has dire results. "For the wages of sin is death." (Romans 6:23) Sin results in separation from God. However, there is good news: "But God shows His love for us in that while we were still sinners, Christ died for us." (Romans 5:8)
We can be reconciled to God. This is the EASTER message.
Often as we struggle with the concept of sin, we fall into one of two traps.
Trap #1: We excuse ourselves.
Self -preservation is instinctive. It is so easy to justify ourselves, second nature to rationalize our behavior. And it's easy to blame others for our circumstances — our spouse, our colleague, our parents, even our children. If only my parents had… If only I had not suffered… If only my husband would… Blaming others will only lead to self-pity and bitterness.
We may compare ourselves to another. In this process we can create a false measuring stick to make us look better.
We say to ourselves, Compared to others, I'm not so bad. At least I don't… At least I'm not… At least I haven't… I know I would never…
Oh but I would.
That murderer could be me.
I was driving 55 mph on a 2-lane highway with all 5 children in the car. One side of the road ascended a steep hill while the other led down a large incline. Suddenly I notice a car coming towards me in my lane. I did not know what to do.
Do I move over to avoid a crash, but then what if the driver moves at the last minute? Do I go down the hill and roll the car? I panicked in indecision. At the last minute that car moved into the correct lane. Speeding by me in it was a group of teenage boys laughing and jeering at me through open windows.
At that moment if I had had a gun (and knew how to use it) I would not have hesitated to shoot at those boys. They could have killed my babies. My mother hen instincts of protection were enraged. In that moment I realized I too could murder.
That lying CEO could be me. Doing income taxes can challenge our integrity. It's so easy to fail to report that little extra income. After all, we reason, it's not that big a deal anyway. Yet it is in the small areas of life that big decisions take root. Little compromises start the process of slowly unraveling our integrity and leading us to into corruption.
Each of us is capable of the worst. We dare not make excuses for ourselves. Apart from the grace of God I too could …
Trap #2: We condemn ourselves
.
You might say to yourself, What I've done is just too bad. I can't even mention it. He can't forgive that, the lies, the men, the abortion, the…
Oh, but He can. In fact, He's waiting to.
It's easy to confuse condemnation and conviction. Sin entered the world through Adam and Eve. The penalty for sin is death. This is what we deserve. But Jesus died on the cross in our place to pay this penalty. When I receive the gift of His death for me, I am freed from condemnation forever. Because He rose from the dead, conquering death, I can have the assurance of heaven. When I accept Christ's sacrifice in my place I am born again. I am forgiven — completely. I have a clean slate.
In our daily lives we too often fall back into self-condemnation. I lost my temper again I blew it again… We wallow around in the mud of self-condemnation, stuck and unable to move. We need a clear understanding of conviction.
When we accept Christ's forgiveness of our sins and give our lives to Him, He gives us the Holy Spirit to enable us to live life on earth. One of the jobs of the Holy Spirit is to convict us of sin (John 16:8) in order that we might confess and receive forgiveness. (1 John 1:9).
So, when we do sin, our response should be to confess our sins and receive His forgiveness. We will be doing this the rest of our lives.
Paul tells us, "There is no condemnation for those who are in Christ Jesus." ( Romans 8:1)
Condemnation — no. Conviction — yes.
Condemnation leads to death. But Jesus died in our place. Conviction can lead to repentance and forgiveness.
When we say, My sin is just too bad. He can't forgive me, what we are really saying to God is, "Your Son's death isn't good enough for my sin. My sin is greater."
This is actually pride clothed in self-pity. Am I telling God that the sacrifice of His only Son on the cross isn't good enough for me? That I need an encore? That I need something better? Can you imagine how that makes our Father God feel?
Realizing this might cause you to want to pray:
Oh God, forgive me for living as if my sins are more powerful than Your forgiveness. I accept your complete forgiveness for my sins of ____. I ask you to fill me with your Holy Spirit and empower me to live the life you have called me to live."
Ok. Take a deep breath. A rest. There's a part 2 to this blog.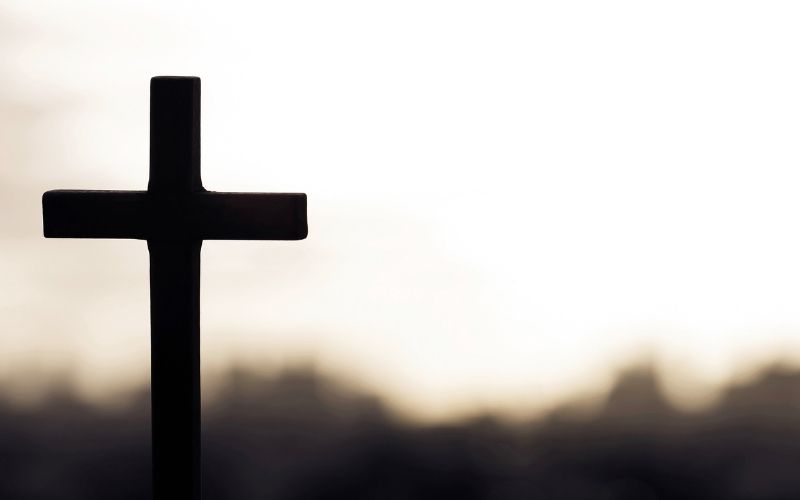 WE HAVE AN ENEMY AND HE'S REAL.
Why is it important to recognize the enemy?
Any coach prepping for March Madness or the Super Bowl will pay wise attention to the type of formation the opposing team is likely to use and he will adjust his game plan to thwart the enemy. Failure to recognize the opposition will likely lead to defeat.
In the same way we must be alert to the tactics of our enemy Satan.
Remember these 5 truths:
1. Realize that He is real.
Your enemy the devil prowls around like a roaring lion seeking someone to devour. (1 Peter 5:8)
Resist the tendency to ignore Him.
2. He's a liar.
Jesus himself describes the devil as "a liar and the father of lies." (John 8:44)
If we recognize the personality traits of the enemy, we will be more equipped to know how to defeat him and less likely to be fooled by him.
3. He twists the truth.
Satan can quote Scripture but he always misuses it. He did this to Jesus in the wilderness. (Luke 4). It's easy to quote a Bible verse to give us permission to do something we know is wrong.
I feel like "this guy" might be the one for me. It's ok to have sex, after all we might get married.
God clearly states that sex is a gift given to a man and a woman in the context of marriage.
God does not lead contrary to Scripture.
4. He speaks in generalities.
When you or your child hears the words, "You are no good, you'll never amount to …"
Ask, "Whose voice is that?"
It is Satan's.
Satan often speaks generally whereas the Holy Spirit convicts specifically. Ask yourself, Is this a specific conviction? I shouldn't have said what I did, and I need to ask God's forgiveness and for forgiveness from the person I offended. If on the other hand it is general mud being slung at you it's likely the enemy. Ignore him or tell him to go to hell where he belongs.
"Resist the Devil and He will flee from you." (James 4:7)
5. He's defeated.
For He who is in you (referring to Jesus) is greater than he who is in the world (referring to Satan.) 1 John 4:4. This is great news indeed!
Compared to the power of Christ, Satan is completely impotent.
I hope you will reflect on these thoughts and that they will enable you to experience Holy Week, Good Friday and Easter in a more profound way this year.
You might ask yourself:
Is there a sin I need to confess or someone I need to ask for forgiveness or forgive?

How is the distinction between condemnation and conviction helpful?
Heavenly Father, please reveal to each one of us a deeper understanding and appreciation of your sacrifice on the cross for us. Enable us to experience a fresh, overwhelming joy in your resurrection this Easter.
To read more about this grab a copy of my book Risky Faith.