On a bleak, rainy day in 1904, Jenny Butchart stood atop a rock at the rim of a quarry and gazed fifty feet below to the quarry floor. Pieces of rock and stagnant puddles were everywhere. For the past fifteen years her husband's company in Victoria, British Columbia, Canada, had been excavating limestone and clay from this pit for the manufacture of cement.
The quarry was stark…ugly. But Jenny had an idea…a dream…a vision. She would plant a garden here. It would be the most wonderful garden on earth. When she looked at the ugly, gray rock below her, she envisioned acres and acres of brightly colored flowers, lush green lawns, and still ponds reflecting a blue sky.
"You can't get anything to grow here, Jenny," her friends told her. "Besides, you know nothing about gardening." But her dream persisted, and when a friend gave her a few sweet pea seeds and a single rose bush, she planted them and went on dreaming. From this modest beginning – a few seeds and a rose bush – her vision began to be fulfilled.
From the very beginning, the work was hard. It was necessary to remove rock debris. Workers brought in tons of topsoil from neighboring farms by horse cart. Jenny turned a portion of the quarry into a shimmering lake fed by a waterfall and a stream. Each tree site was meticulously chosen. Each plant was carefully placed and cared for. Jenny wanted harmony in her garden and understood that every plant, tree, or shrub would contribute to that harmony and to the overall beauty of the garden. Everything was important.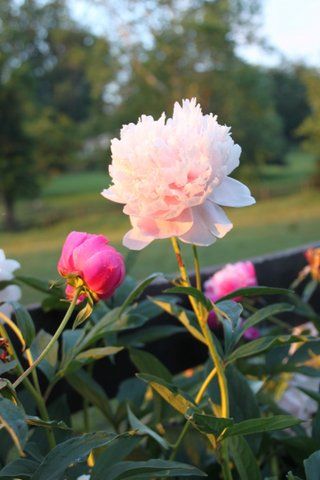 Today, more than a hundred years later, it is difficult to prepare oneself for the overwhelming beauty of Butchart Garden on Vancouver Island. Huge beds of bright red begonias backed by proud yellow zinnias reach out to greet one who passes by. Once bare and gray, the stone quarry walls are now draped with ivy. Fifty acres of gardens with more than 300,000 flowers plants blaze in the glory of a summer day.
This is Jenny's vision in all its wonder and beauty. Although it is an astonishingly beautiful garden, the work of making it better continues. It is never finished; it is never perfect. It is no longer Jenny who plans and works in the garden. Now her grandchildren cultivate it and share it with over a million people every year.
Jenny's vision to turn an ugly quarry into a beautiful garden is a lot like cultivating a family of friends. We, too, must begin with a vision. We must want to raise a family that truly loves each other. We must want our children to become friends with each other. And as we look toward the future, we must want to have good relationships with our adult children, future in-law children, and future grandchildren.. A family whose members truly love one another is something we all long for – a vision we hold in our hearts.
We need a vision. How easy it is to focus on where we are and wonder if God has made a mistake. Jenny Butchart could have focused on the ugly and unpleasant sight of the bare quarry. She could have given up. But instead, she kept her vision clearly in mind and went to work on her garden – bit by bit.
Creating a vision.
Jenny dreamed big and then she began to implement her vision one step at a time. We can do the same thing with our family vision. Sit together with your spouse and make a list of things you want to characterize your family. Pray together over this list and add to it as time goes by. Prioritize the characteristics you have written down. Discuss one or 2 things you will do in the next few months to enable these traits to take hold. If you are a single parent do this with another couple whose kids are the same age as yours. Your lists will be different but you will stimulate each other.
It is encouraging to remember that our vision is not ours alone. It is also that of our heavenly Father. In Him we have unlimited resources: His wisdom, His power and His forgiveness.
"Faithful is he who calls you, he will also bring it to pass." 1 Thessalonians 5:24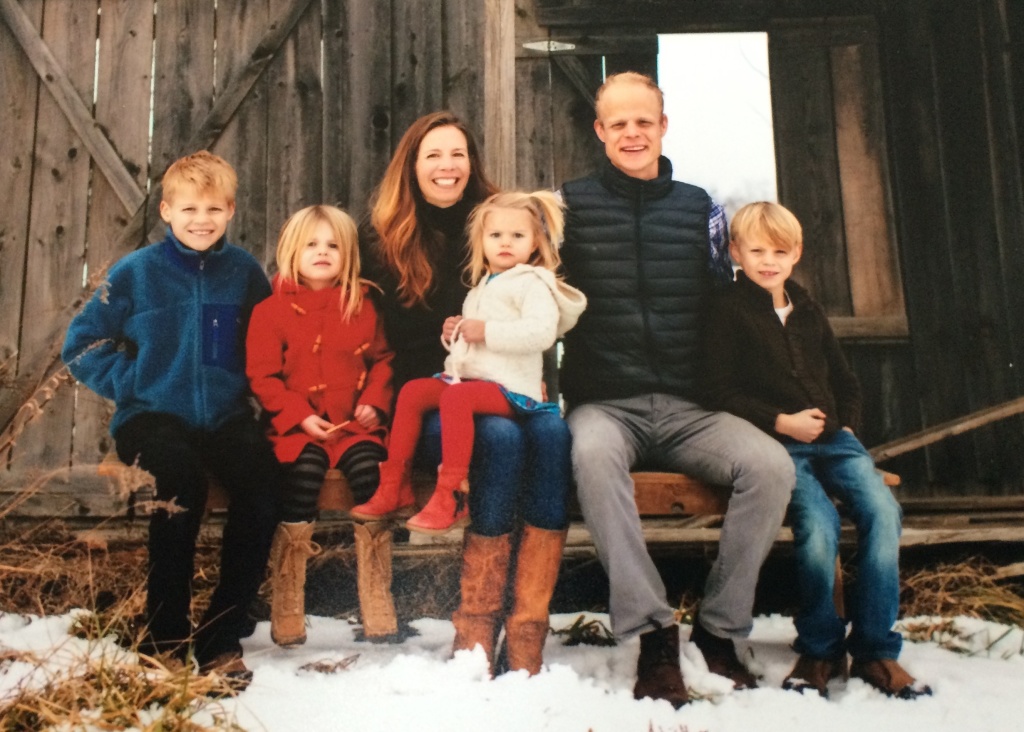 When my son and his wife were newlyweds they decided to write out a Marriage Mission statement. John and I never thought to do anything like this! However, it has inspired us and might encourage you as well. Yours will be unique – a reflection of the two of you.