It's a great honor for me to host a guest blog from Kelly Minter. Her book Wherever The River Runs has been one of my favorite reads the past 6 months. In fact I bought a box of them to give all my girl friends for Christmas. Her beautiful use of words, her great sense of humor, her authenticity and her tender heart for God's often neglected people will inspire you to be open to new things God might have for you. She has both encouraged and challenged me. I really hated to finish this book! -Susan
---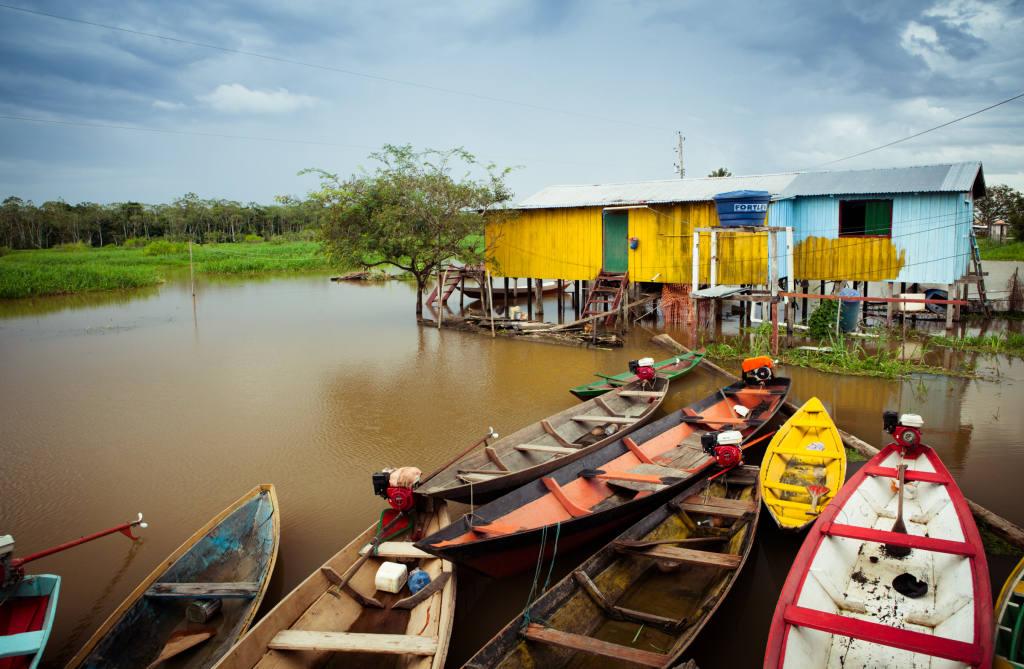 I just returned from my ninth trip to the Amazon with Justice and Mercy International. I was there attending our Fourth Annual Jungle Pastor's Conference. I know…not something I ever thought I'd have on my calendar, much less four times. I think the part about missions that blesses us most, whether overseas or in our own communities, is that serving others enriches our relationship with God. This happens to me every year at this conference.
This year I sat with a pastor who I'll call Pastor Da Silva (a common surname in Brazil). He was a short man of slight frame, wiry, and contagiously joyful. He laughed at all his own jokes, which is a trait I envy. He'd traveled three days by boat to get to the conference and had a five-day upstream journey home. This took commitment and tenacity. And I was about to find out, faith.
Six children and five grandchildren, one of them with special needs, Pastor Da Silva barely looked a day into his forties—people start families young in the jungle. I asked him how he supported his large family and he mentioned a nominal amount of support from his sending church in Manaus, Brazil. It was something less than $100 a month, which typically only lasts him a couple weeks. Translation: not enough. I asked him how he got by and he gave me the same answer almost all the jungle pastors do. This vague smile that can't grasp onto anything concrete other than that God always pieces it together. Somehow. Always.
I asked him how he afforded the 170 reias ($65) boat trip to the conference with such miniscule funds. He said he had no idea at first how he was going to find the money, but that a pastor friend of his just kept telling him to figure it out. "So I prayed that God would provide", he said, "and my brother and I jumped in a boat and started fishing. We couldn't believe how many fish we were catching, enough fish to fill 10 bags that we turned around and sold for 20 reias a piece." He took a breath and then started laughing. "I had 30 reias left over!"
I thought about how much the New Testament comes to life for me whenever I'm in the jungle. Suddenly Pastor Da Silva was like Peter pulling the gold coin out of the fish's mouth. He had faith like a child but it was steely as a warrior. It had taken him places he never thought he could go. His faith had floated him to the jungle pastor's conference, a faith that was now inspiring my own in the way Paul talks about the mutual encouragement of faith in Romans 1:12. I was living this with Pastor Da Silva.
I often write about the tensions that come with having faith in Jesus in a western world that has so many answers and resources and fix-its of its own. Trusting the Lord becomes a last resort, one we often don't get to because we have so many resources to fall back on. Pastor Da Silva knew the only way he could get to the conference was if God Himself provided. There was no Plan B. When those fish bit his hook the way they did, when he bagged 'em up, when people came to buy, he knew this was from the hand of God. And when he had 30 reias left over like the disciples had twelve baskets of bread in abundance he knew the overflow was from the Lord as well.
I came home encouraged to pray more fervently. To ask more specifically. To see the gifts I've been given not as coming from my own hand—or man's hand—but from the Lord Himself. I don't want to be content with the status quo, even the American Dream in its finest form. I want to pull coins out of the mouths of fish and know the Lord was the One who put them there. Not for the sake of coins, rather to know the Lord.
After reveling in Pastor Da Silva's story it suddenly occurred to me that the 200 reais was only enough to cover a one-way fare.
"Pastor, how are you getting home?"
"I have no idea!" And then he laughed some more.
---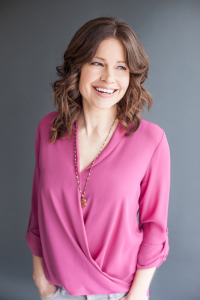 Kelly Minter is a speaker, singer and author of books and bible studies. Her most recent Bible study is called What Love Is, a study on 1, 2 & 3 John. She also partners with Justice and Mercy International which ministers in word and deed to the forgotten people of the Amazon jungle.
(JMI paid for Pastor Da Silva's five-day journey home. He's now one of our favorite jungle pastors and one we all look forward to seeing next year at the Fifth Annual Jungle Pastor's Conference.)