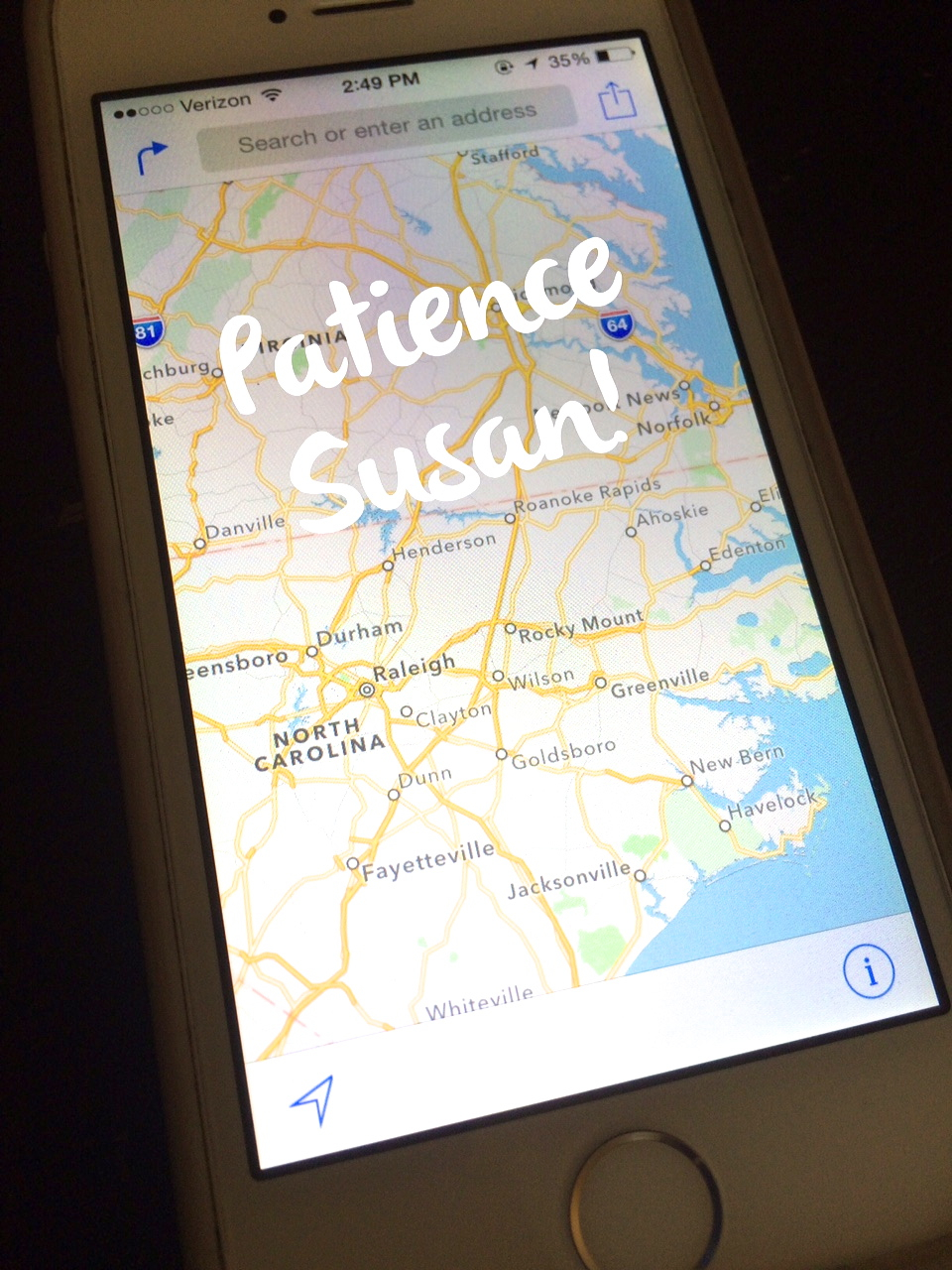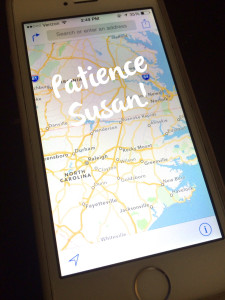 Honest confessions: I am not techie. I don't really like technology and I'm coming into this new culture with serious scrape marks and often a lousy attitude.
Case in point: Only recently did I give up my flip phone. Yes I miss it and have it carefully saved in a precious box as a future antique for my grandkids. I had to give it up when the owner of my favorite donut shop burst out laughing when I pulled it out to make a call and he said,
"I always thought you were cool. You are definitely not cool with that thing. Give it to me!" And I did and he called my daughter on it and said, "Get your mother a smart phone right now!"
So I finally bowed to pressure and got an iPhone. After all, being cool is important at my age.
However, I didn't know then what my relationship with Siri would reveal to me.
It began when I was visiting my daughter in-law, Alysia, in Raleigh. She put Rocky Mount, N.C. in my iPhone maps to get me out of the city and on the right road back to Falls Church, Virginia. I knew how to go once I got out of Raleigh. It was merely getting out of the city. So being introduced to Siri, we started our journey home.
Siri was great getting me to the interstate towards Rocky Mount. Quite self-satisfied I turned north on I-95 towards home feeling very good about my new relationship with Siri. However she wanted me to go south (towards Rocky Mount), not north. For the next 150 miles at every exit–and there are many–she would very patiently say, "take the next exit and go south on I-95." I did not know how to turn her off. The more patient she was, the more frustrated I became. I just wanted her to hush. I knew where I was going. But she kept gently re-directing me for over 150 miles until I could no longer stand it and pulled into a rest stop and found a young mom with an IPhone who could turn Siri off. I put both of us out of our misery.
What Siri taught me:
As I thought about this experience with Siri I was impressed with her kindness and patience. She didn't get frustrated with me. She didn't say, "I told you…" or "Why don't you listen…" or "You should have…" She was much nicer to me than I am to my husband or my kids. She was patient and kind. (Annoyingly so!). And what we were about wasn't a big thing – it was just directions.
I realized how easy it is for me to get impatient, rude, frustrated and demanding with those I love. And it's usually about the little things in life. I don't want to go through the rest of the summer being frustrated with those I love. I want to grant grace, to be patient and to laugh at these things instead of complain and criticize!
Thanks Siri for showing me a need in my life. It's humbling to learn from someone who isn't even real!
Lord, I ask you to clothe me with kindness and patience particularly with those closest to me. Thank you that you are kind towards me.