I want to encourage you to pray that your kids get caught.
What?"

"Why would I want to do that??"
We had 5 kids in 7 years. Even today, as a grandmother of 21, I can still feel the exhaustion of those early years. Raising young kids is hard for many reasons, but one is that you train and train without seeing results for many years. It's discouraging.
Why doesn't this child get it? I've told him over and over! Will he ever learn?"
Our kids keep us on our knees. One of the things John and I prayed for each of our kids was that if they were doing anything wrong they'd get caught. It's far better to get caught when you are young, living at home, and your foolishness is less likely to be as serious.
Our kids were not thrilled with this prayer of ours!
Let me share a personal story:
When our son Chris was about 11 he and his buddy Nate decided to make clay "cannon balls," hide behind a bank next to a road, and throw them at passing cars. The first ball was gloriously heaved at an on-coming car and scored. The driver screeched to a halt, jumped out of the car and grabbed these 2 boys by their collars. It just so happened that he was a police officer, and the car was a city police vehicle!
When the officer appeared at my front door with two terrified young boys and told me what they had done, it was all I could do to keep from bursting out, "You caught them Lord! Thank you!"
They could have caused an accident or even serious injury or death. It could have been really bad. But God had heard our prayers and this incident was a great lesson for all of us.
The boys were grounded for a time and each had to write a letter to the policeman thanking him for catching them, telling him how sorry they were, and relating some lessons learned. Years later I saw the same policeman and he told me he still had their letters in his desk!
So why is it good for our kids to get caught?
They learn actions do have consequences.
In today's world it often seems that it doesn't matter what you do so long as you don't get caught. Or if you get caught, you get good lawyers to get you out of trouble. Sometimes it's well-meaning parents who intervene to get you out of trouble. After all, your reputation as a parent is at stake — and perhaps your child's resume.
But wait! In taking this line of reasoning you are actually teaching your child that their actions have no value. You will fix things for them. This is not what we want to communicate.
When your child is caught it is vital that they suffer the consequences of their actions. There should be an appropriate punishment. It may be inconvenient, but the long-term result of the punishment will outweigh the inconvenience. In the process, your child will learn humility. And your child will learn that their actions — good or bad — do make a difference.
The most blatant lack of integrity is usually expressed in lying. Lying should always have firm consequences. There is no such thing as a "white lie." A lie is a lie — period. Pray that your children get caught in their lies. Have a clear punishment and follow through with it. Placing a high value on honesty will alert us to ways that we as parents are tempted to lie. We too must confess this, make it right and refuse to compromise in our own lives.
They learn how to make mistakes but then how to recover.
We all make mistakes. Parents included. When your child blows it walk beside him as he goes through his punishment. Communicate how much you love him and believe in him. Let him know that this will pass and there will be valuable lessons. Tell him He is growing in character. Don't expect a big response. Your comments may be met by silence. However, he is hearing your words.
Our children don't have the experiences of life to have the perspective that we do. It might be helpful to share with your child something foolish you did when you were young. It helps them to know their parent messed up too.
What your child (especially a teen) needs is hope. Say,
Son, (daughter) we will get through this. We will learn valuable lessons and you will not always feel this sad or mad. We are with you in this."
They learn the value of a life of integrity and the waste of a life of foolishness.
The character trait of integrity is taking a dangerous nose-dive in our culture. Yet it is crucial for a culture to survive and essential for a believer to walk in.
In the long run it is not education, accomplishments, material possessions, health or significance that will sustain a child, an adult, a family. It is character — integrity, humility, self- discipline, kindness, etc. Character is not something we parents achieve and then "zap" our kids with it. All of our lives we, too, are growing; we never finish.
We have to be intentional in training our kids with character. John and I wrote a book about how to do this highlighting 8 character traits.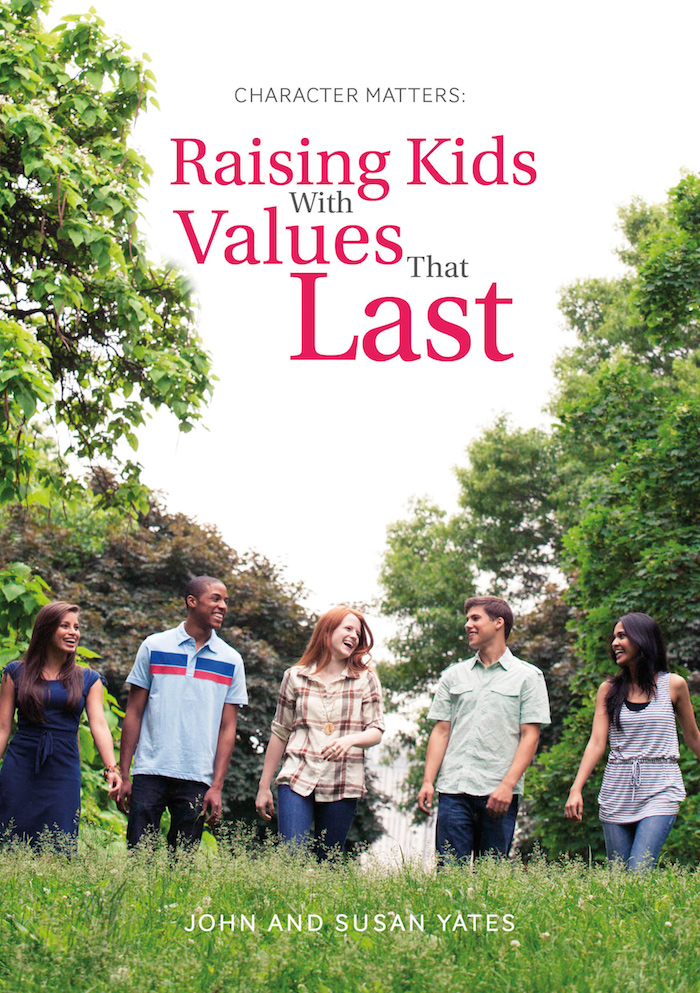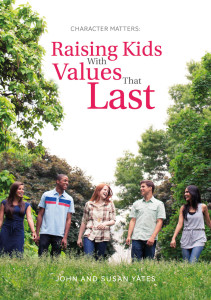 Our friend Rich, a highly successful lawyer, had 2 sons. When the boys were pre-teens he began to meet with them to study the book of Proverbs. He gave them notebooks and told them to read one chapter and write down what struck them as meaningful. Then the 3 of them discussed it together. Today these boys are adults with kids of their own. This simple parent/child study has profoundly impacted their family as well as others. You might take his example and do this with your own kids.
Your prayers communicate protection to your kids.
Let your children know that you are praying for them to grow in integrity. Pray for yourselves as well! Our children need to know that we have their back and that we desire the best for them. This gives them a sense of security, even though it will irritate them at times!
Proverbs 14:26 says,
Whoever fears the Lord has a secure fortress, and for their children it will be a refuge."
It is not you that are a refuge for your kids. It's your fear (respect) for the Lord. My relationship with the Lord and my desire to grow in it is the security for my child.
More than anything, our kids need to know that our faith is strong and solid.
"The fear of the Lord is a fountain of life, turning a person from the snares of death." (Prov 14:27)