There are so many things our children need. And so many things we want for them. Assurance that they are loved. Security. Stability. Safety.
The best education, health, good (and wise) friends, success, accomplishment, a life of purpose. And strong character: integrity, compassion, a teachable spirit, self-discipline, courage, faith, joy . . .
Being a parent is overwhelming. When you hold your first newborn you have no idea what lies ahead. It's exciting. It's scary.
So many things matter — but what really matters most?
Some time ago I ran across an interesting Proverb:
"Whoever fears the Lord has a secure fortress and for their children it will be a refuge." Proverbs 14:26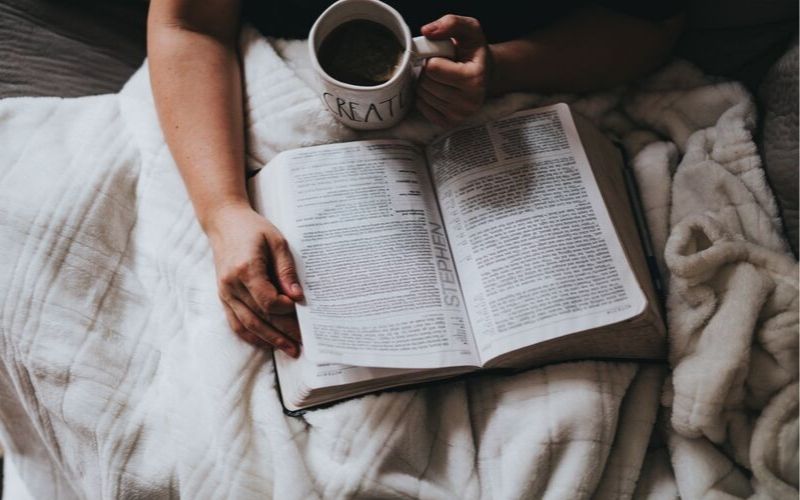 What struck me is what it does not say. It does not say that I, the parent, will be a fortress or refuge for my child. Instead it says that my fear of the Lord will be a fortress for them.
What does this mean and why does it matter?
Simply put, I think Solomon is saying that my fear — or respect — of the Lord is crucial for my child.
This does not mean that I never struggle, don't have doubts, don't blow it, or even sometimes wonder if it's all true.
Rather it means that I hunger to know God, throughout my whole life.
What does this look like?
Asking for forgiveness over and over, even when I don't feel like it
If you watched last week's video, you know that forgiveness has been a critical ingredient in our marriage — and I believe it is the most important ingredient in the home. Asking forgiveness opens the door to the healing process. We do this not because we feel like it, but because God tells us to. One day, Lord willing, our children will be married, and they will need to know how to forgive in their marriages. If they don't see this modeled in their own home, how will they know how to do this in their future relationships?
Being vulnerable as appropriate
When our 5 kids were small, I called the hours from 4-7 p.m. "arsenic hours." You either wanted to give it or take it! I was tired; they were grumpy, and I just didn't think I could get through the next few hours of dinner, baths, and bedtime as a nice Mommy. I asked Allison (our eldest at 7), "Allie, I'm afraid I'm going to be a very bad Mommy in the next two hours. Would you pray for me?" She put her hand on my shoulder and said, "Jesus please make Mommy patient." She blessed me. She knew I needed God's help.
Hungering for God and making time to grow in Him
Do our kids see us in the Word of God? Do they know that is where we run for comfort, for guidance? Is our Bible underlined and messy? Do we show them our favorite verses? I suggest you use a printed Bible rather than an electronic version. The Bible on your phone is fine in many situations, but your kids can't see what you are reading. It will help them to see you reading, marking, and digesting your Bible.
I'm on my 4th Bible. It's messy, underlined and pages are falling out. I need a new one. My goal is to wear out 5 Bibles before I die so that each of my 5 kids can have one.
My mother-in-law lived to be 97. She was a woman of prayer and a woman of the word. One of my favorite photos is her on her knees praying for her kids and grandkids. Did her fear of the Lord give her next generations security? Yes.
If you were to ask any one of our kids what they most appreciate about their Dad they'd all respond with this: All our life he's gotten up early to go to his study and pray for each of us and to study the scriptures.
Is this a fortress for them? Yes.
Obeying God even when it's costly and inconvenient
God calls us to care for others. I'm OK with that but I'd rather it not be too inconvenient. Recently God has asked me to inconvenience myself for someone else. It's been hard but He has use this to convict me that my love is often shallow and not pure. I want to grow in purity.
Fearing the Lord will call us to inconvenience. It will ask us to choose integrity instead of what might at the time seem a small compromise. Big troubles arise out of small dishonest compromises.
Fearing the Lord will encourage us to be overly generous, even when we can't afford to. Obeying God may mean that we or our children are left out of a cool crowd. He will give us the courage to say no. In the long run, He will honor obedience with His supernatural peace.
Taking advantage of growth opportunities
We cannot grow alone. We desperately need others to encourage us, to weep with us, to rejoice with us and to push us to Christ. If you are in a couple's group, have some accountability friends, attend church regularly, and go on marriage retreats, your kids will catch the vision that they too cannot grow alone. Godly friends are a part of the protection we need.
Claiming His fortress protection for the long haul
You may have a child who is not walking with the Lord. His or her lack of spiritual hunger worries you. His decisions break your heart. It's agony.
It's comforting to recognize that, even though this child might not realize it, your faith is a fortress for him. Even if he doesn't believe, he knows you do and that's security for him. Ask him, "How can I be praying for you this next week?"
Most likely he will share something, even though he himself might not believe.
What our kids need to know is that no matter what is happening, Mom and Dad aren't thrown. They are trusting in Jesus. This is their fortress. And it's your child's legacy.
"The name of the Lord is a fortified tower; the righteous run to it and are safe." Proverbs 18: 10
Where do our kids see us running?
Want to help your kids develop strong character? Check out John and Susan's book Character Matters: Raising Kids With Values That Last
Save this post on Pinterest: