My new book is here!
And I'm excited to share it with you.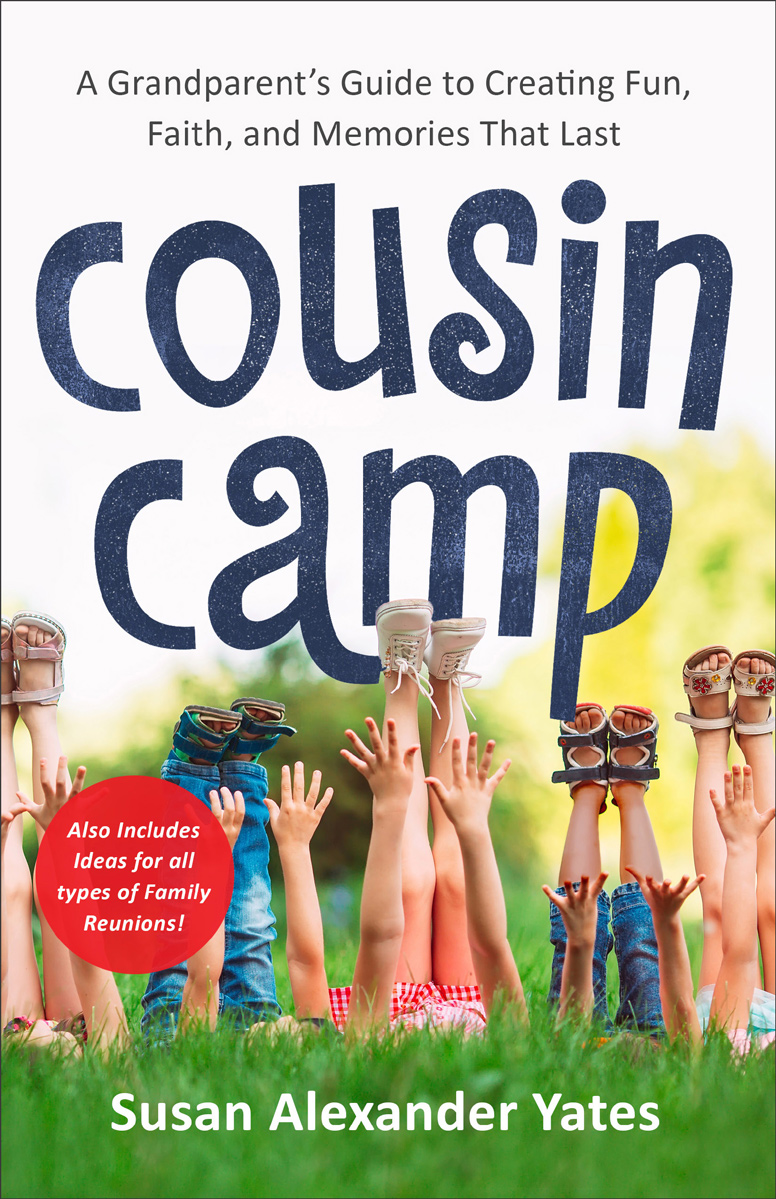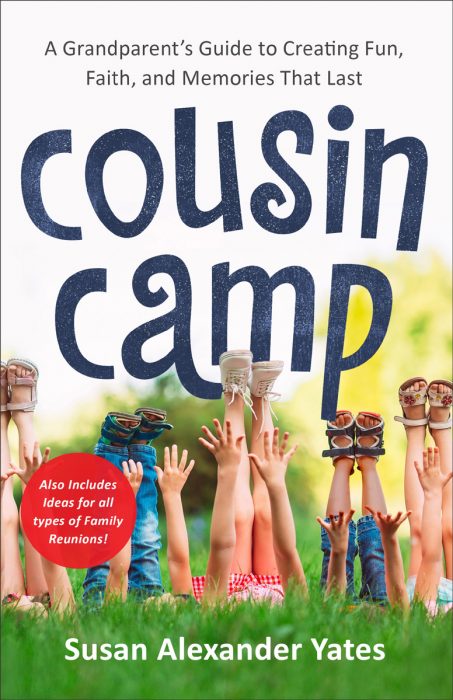 For the past 11 years my husband John and I have hosted a "Cousin Camp" for our grandchildren each June.
We began with 5 kids from our 3 oldest families and the last few years we've had all 21 grands from all 5 families. You have to be age 4 to attend, and Cousin Camp lasts for 4 days and 3 nights.
Our purpose has been to have time alone with our grands (parents are not allowed at Cousin Camp!) and to enable cousins to bond with those they don't know, especially since ours live in different places.
Our simple vision and prayer is: That our grandkids would grow in their love for the Lord and become committed to caring for one another.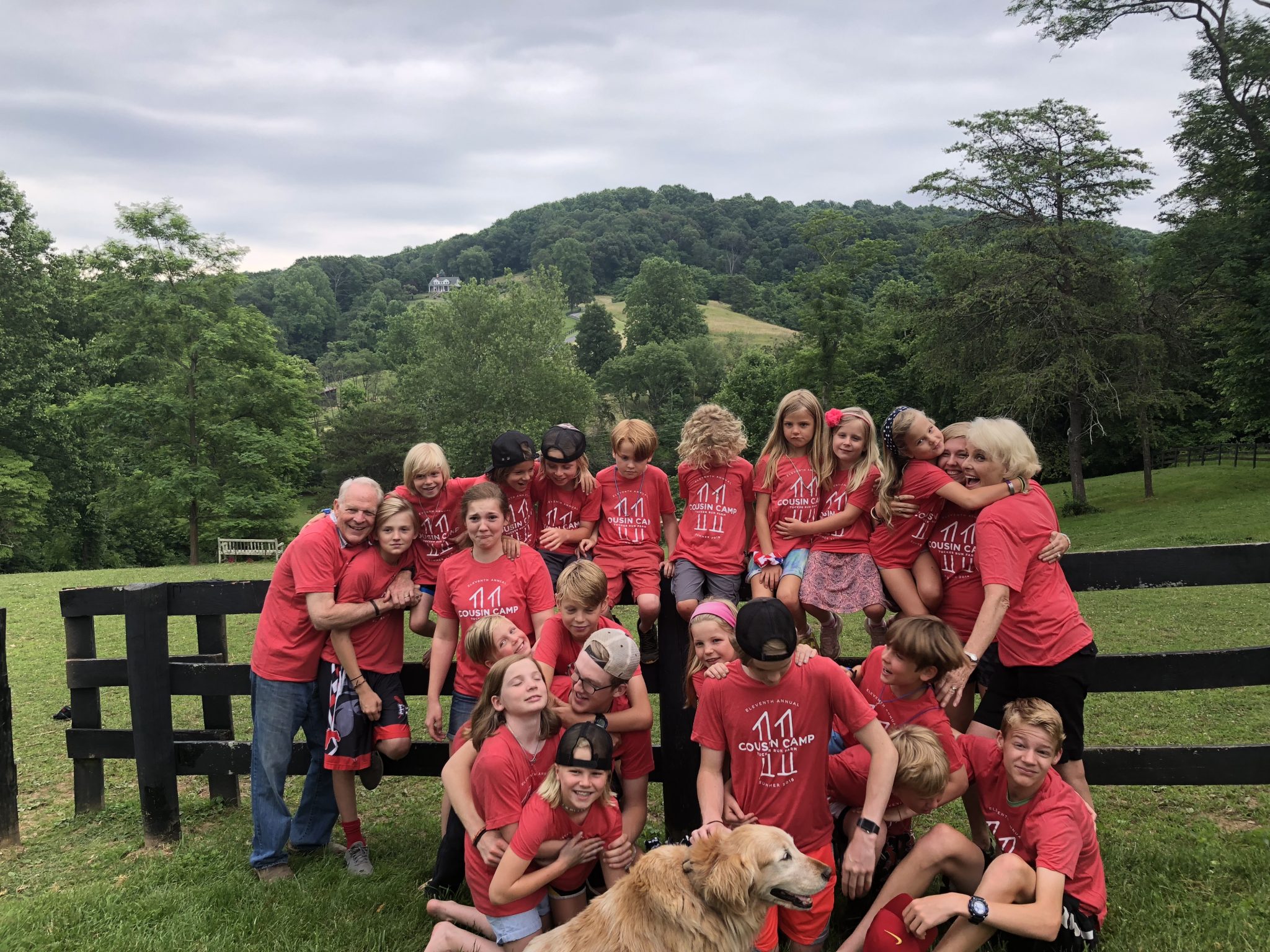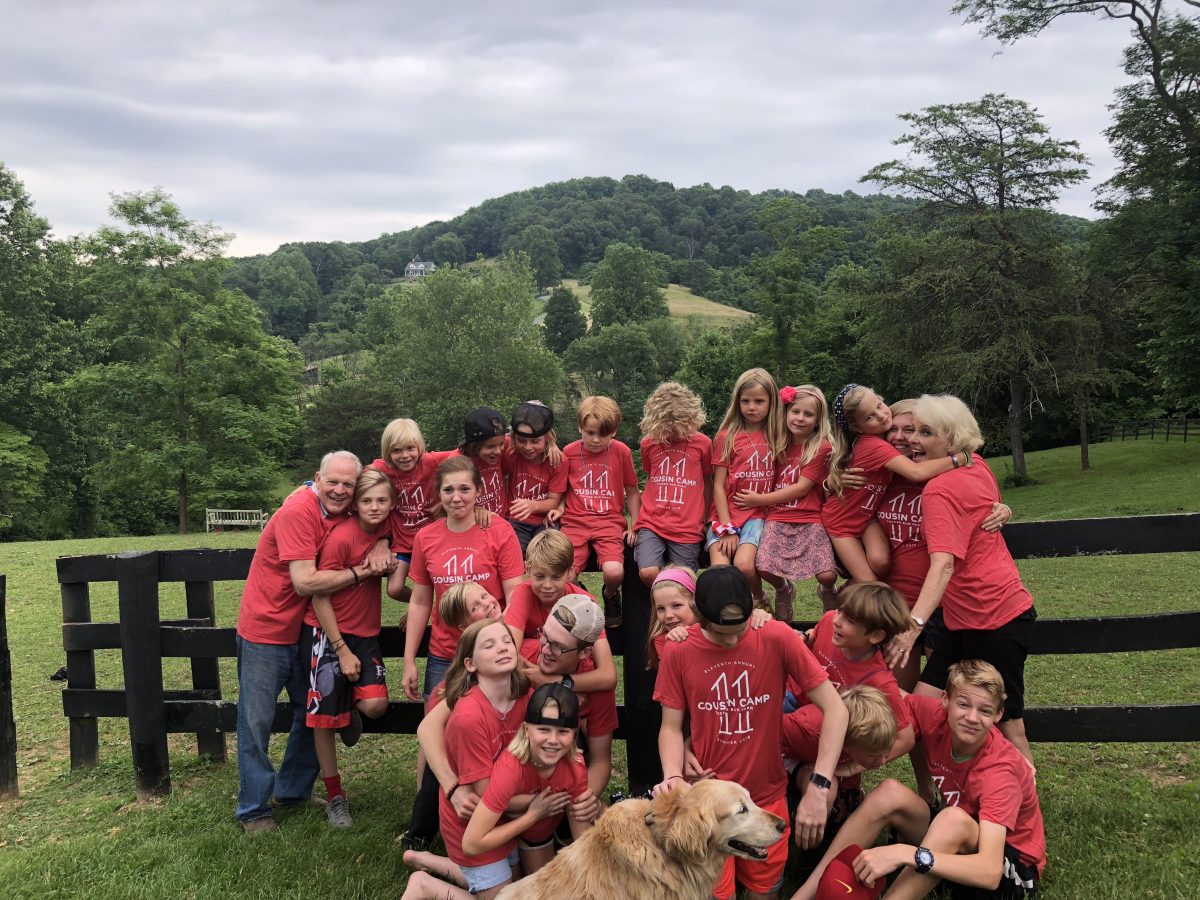 Over the years we've made lots of mistakes, shed tears, laughed uproariously, thrown out plans, separated quarreling kids, cheered when kindness overcame selfishness, and fallen into bed exhausted, but above all we've had a blast! It has truly been one of the highlights of our life together.
Many folks have asked about Cousin Camp—the plans, schedules, how to's, and what if's, and all the little details that go into hosting an event like this. So it seemed a good idea to put it all into a book—really a guide for anyone who would like to host a family gathering-small or large.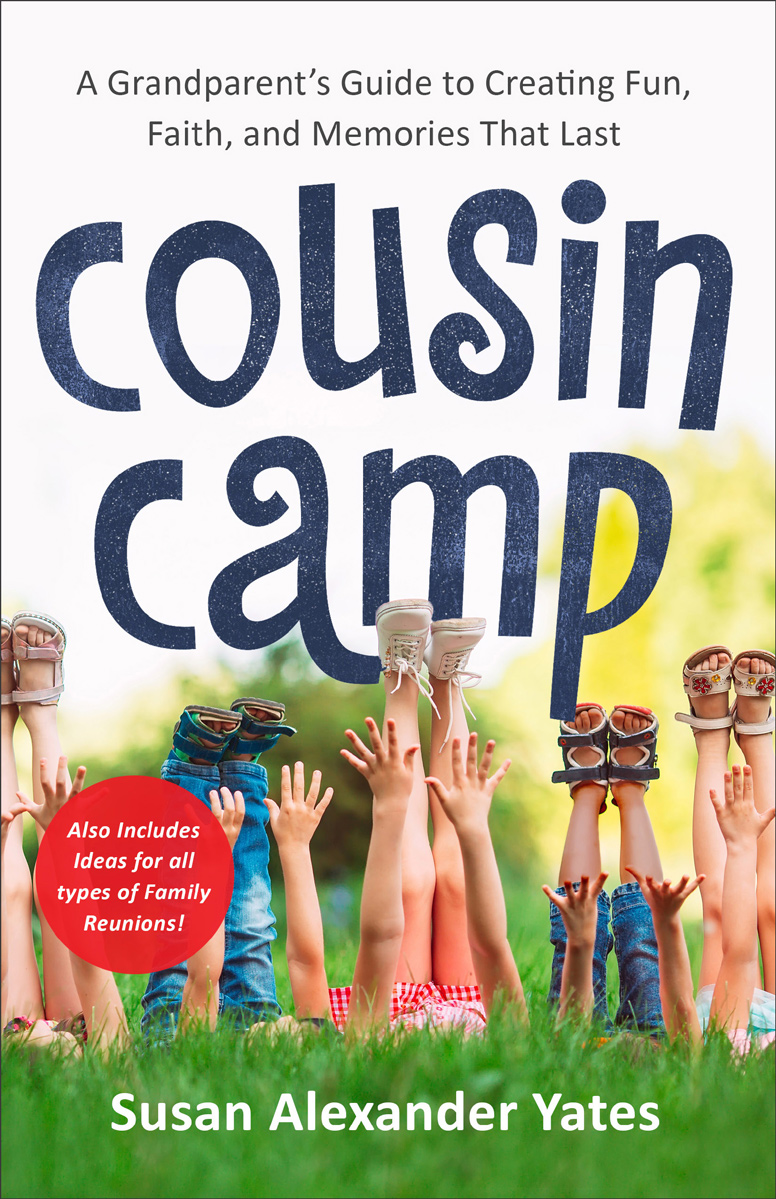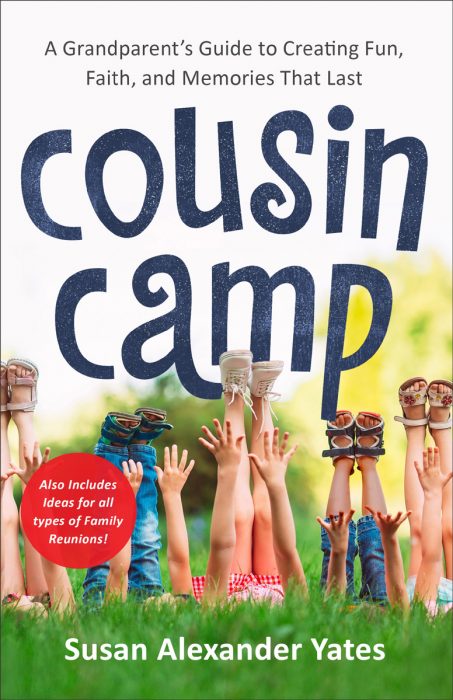 Cousin Camp is an inspiring, practical book that outlines how grandparents can plan and host a camp. Grandmother to 21 grandchildren, Susan Yates has been creating cousin camps for years. Now she passes on what she's learned so you can help your children and grandchildren develop meaningful, lasting connections with each other–and with you!
The purpose of this book is to inspire
you
and your loved ones to think about your family legacy and to give you some ideas that fit your needs.
I have included lots of examples from friends who have hosted different types of gatherings from large family reunions to small intimate get-togethers. You can watch a short video explaining the book here:
Some of you can use these ideas right now while we are in the midst of social distancing. There are practical ideas for fun things to do with your kids or grandkids from rock painting, to carpentry, to poetry writing, creative games and specific ways to serve others.
One of the things we need right now is HOPE. My prayer is that this little book would spark a vision of hope in you as you dream about a future with your family. There will be a time when we can be together again and planning it now might be just what we need for encouragement.
P.S. I'd love your help spreading the word about Cousin Camp!
Share Cousin Camp with your friends. Your word of mouth endorsement is the most valuable. If you talk about the book on social media, you can use the hashtag #CousinCampBook. (Feel free to use the images below!)
Once you've read Cousin Camp, would you post a review? Leave a review on Amazon, Barnes & Noble, ChristianBook.com, or wherever you bought the book–and Goodreads, too, if you use it!