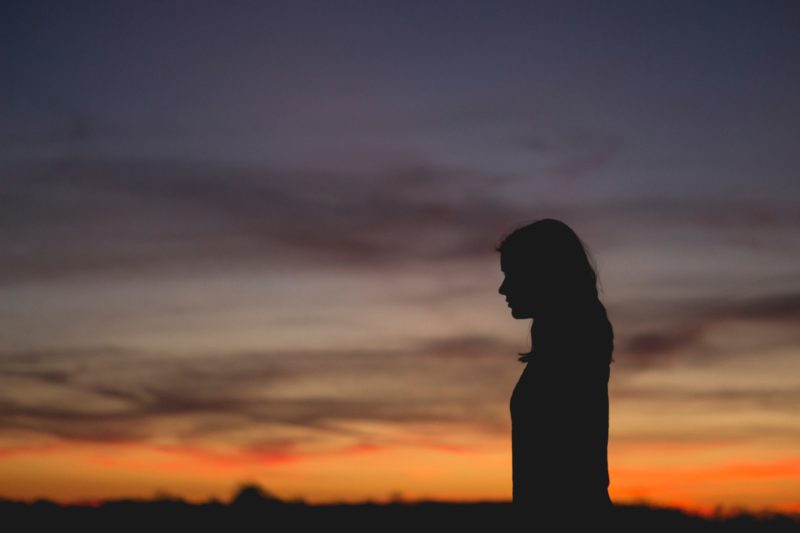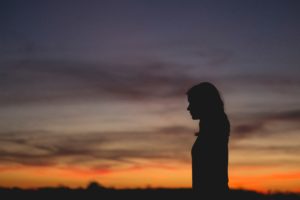 Recently British Prime Minister Theresa May appointed a Minister for Loneliness. This might sound crazy but research in the U.K revealed that in their country more than 9 million people report feeling lonely. It's not just England. In a Harvard Business Review article, former Surgeon General Vivek Murthy reported, "although we live in the most technologically connected age in the history of civilization, rates of loneliness have double since the 1980s. Today over 40% of adults in America report feeling lonely." (Links below)
No matter what season of life we are in we all share a common need for a few good friends.
Are you lonely?
Do you have a few friends with whom you can share deeply, laugh at silly things, and cry if you want to? Friends with whom all pretense is shed, and there is complete acceptance and freedom simply to be yourself? How do we find friends like these?
Most women, if they are really honest, would say that they feel alone, even those women who seem to have tons of friends and whose calendars are full. Their relationships are often shallow.
God designed us for friendship with Him and with one another. Jesus Himself had 12 good friends and of these 12 he had 3 even closer friends, Peter, James and John. We are not meant to walk through life alone. We need each other. Women need women and men need men.
It helps to consider three levels of friendship: Acquaintances, Friends, and Soul Sisters.
Picture a funnel. At the large opening is our largest group of relationships: acquaintances. An acquaintance might be the gal in your neighborhood that you greet, a colleague in the office next to yours, and a mom whose child is in the same class as yours. We all have acquaintances.
The next level of the funnel represents a smaller group, which I simply call friends. A friend might be your next-door neighbor, someone you have lunch with at work, the mother of your child's best friend, an old college roommate. We will most naturally be drawn to friends in our same season of life. However it's helpful to have friends in different seasons. My friend Judy is 10 years older than I am. When we were raising our kids I'd often ask her advice. She'd been there and she understood what I was going through. When I was overwhelmed with 5 children (ages 7 and under) we lived next door to Edith. She was older than my own mother. Many times I ran to her house in tears, "I feel like such a bad mother and a bad wife." Edith would pull me into her arms and say, "Susan you are not a bad mother or wife. It's just this season in your life. It's hard." Edith gave me perspective and she comforted me.
The bottom portion of the funnel is the smallest. It represents "soul sisters." A soul sister should be someone with a heart for God. She is a friend with whom you can share confidences and feel safe. She believes in you and will be there for you. She has the freedom to speak the truth to you. Make sure a soul sister encourages you to turn to Christ and pushes you towards your husband. It's easy to hang out with women who are hypercritical of their husbands but this is not healthy. I remember complaining to a soul sister about my husband. She listened and empathized but then she looked me in the eye and said, "Susan what are you doing to move closer to him?" That's a true friend—one who pushes me to Christ and to my man.
One of my main prayers for my 5 daughters is that God will give them soul sisters. It's the first thing I pray if they move to a new town.
Girlfriends can also benefit our marriages. Too often we look to our husbands to meet needs that would be better met by going to God first and to girlfriends second. Our man was not created to meet all of our needs!
Girlfriends rejuvenate us. We can be utterly exhausted but then have an overnight with some close girl friends and return home revived.
Many empty nesters often feel lonely. Mothers of young children are desperate for friends. They make '"play dates." Even if they barely finish a sentence, they have the companionship of a mom who understands. In the teen years it's easy to put our friendships on "hold" while we spend time with our kids. Then we hit the empty nest and we are out of practice in this area of developing friends. I experienced this and so did my friend Barbara Rainey. We even wrote a book about this season to offer encouragement to others. (Click here for Barbara and Susan's Guide to the Empty Nest.) This is a season for new beginnings. Sign up for an exercise class. Attend a Bible Study. Put yourself in situations to develop new relationships.
Whatever season of life we are in, we have to be willing to take the initiative in making friends.
Here are 8 tips to being a good friend:
Pray, "God make me a good friend."
Reach out to new and different types of people.
Guard my tongue.
Be an encourager.
Be forgiving.
Don't wait for someone to call you-initiate a get together with her.
Be interested in them. Ask good questions: "What is your weekly schedule like?" What's your favorite book of the past year?" "Who is someone who has had an impact on your life?"
Develop a servant's heart. How can I serve her?
No human friendship will ever completely satisfy. We need human friends, but most of all we need a friendship with Jesus. Make Him your first priority. He is the only one who will never leave you.
"Never will I leave you; Never will I forsake you."(Hebrews 13:5b)
References: https://www.npr.org/sections/thetwo-way/2018/01/17/578645954/u-k-now-has-a-minister-for-loneliness; nytimes.com/2018/19; Forbes 1-21-2018