No matter what season of life we are in-a newlywed, single professional, parent of toddlers or teens, or an empty nester we often feel like we are running in circles.
We run from one carpool to the next, one office deadline to another, one crying infant to a toddler pitching a fit. We race to help an elderly parent or a hurting girlfriend. Other times we feel like life has run away from us. People we know have passed us and we have missed "it." Sometimes we feel like we are running in place-not getting anywhere or accomplishing anything. Or it feels like our run is all uphill. We may feel that we are spinning so many plates that we dare not drop one or we'll fall down. We experience exhilarating highs and sometimes we just want to quit.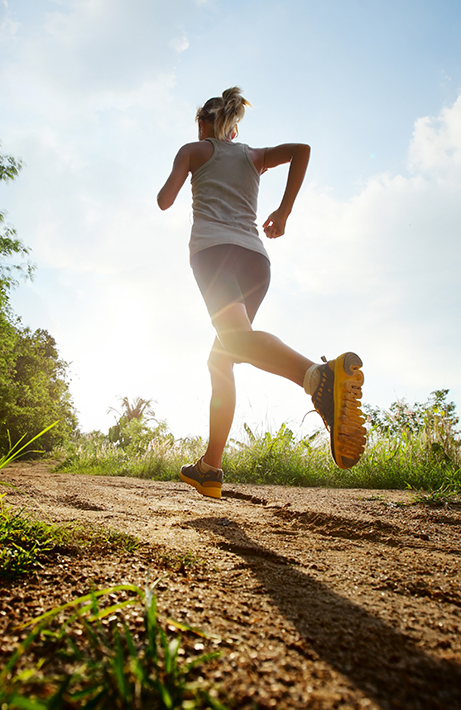 In the midst of our run we hear lots of advice. "Run faster, harder, you can do it, just get over this hill, keep going- don't think, simply perform. Discipline your child a different way; do "this" to make your marriage better. Remake yourself by…" We live in a world with too many options and an overabundance of good advice. To whom do we listen? How do I know what's right for me, for my family?
I've been on the "run" through several seasons. I've hit lots of ruts, fallen down many times and had various nasty scrapes. I've gotten back up, often with the help of dear friends. Along my running path I've learned some valuable lessons. And I've gained some practical wisdom on various topics which I hope will encourage you. One of the blessings of getting older (not old mind you!) is that you have a catalogue of life experiences. Forty-five years of marriage, 5 kids, 21 grandchildren, and a career of speaking and writing have given me lots of opportunities for growth!
Today you may be in the midst of a sprint. Perhaps you are on a walk or simply standing still. Whatever season of life you are in you too have demands and expectations. We all do. Recently my friend Sarah, a young mother with 3 tiny children exclaimed, "Susan I am so overwhelmed; I just wish I had one thought to focus on today-something that would make me feel centered."
Each of us needs an anchor in the midst of our life to enable us to feel centered. For us as believers, God our Father is our anchor. The writer to the Hebrews says it like this," We have this hope as an anchor for the soul, firm and secure. (Hebrews 6: 19) The Psalmist declares, "He is our refuge and strength. And those who run to Him are safe." (Psalm 46:1 & Proverbs 18:10)
But what does this look like in the craziness of my day?
Some time ago I began, first thing in the morning, to ask God to give me one character trait of His to focus on that day. I wanted one word to center my day around. Throughout the day, I consider the ramifications of this character trait. On a recent day the word that came to me was,
He knows me. I was reminded of Psalm 139:2: "You have searched me oh Lord and you know me." (Psalm 139:1). And I thought: God knows me even better than I know myself. He knows what I need today. He knows where I am struggling and He understands. Oh the joy of being totally known and in spite of that-still completely and thoroughly loved.
I find that focusing on Him quiets the voices clamoring for attention in my head-my "to do" list, a concern about a child or a friend, a stress about a decision. There's something refreshing and relaxing about focusing on just one thing.
I hope that whatever season of life you are in at the moment that His word will enable you to focus on His goodness as you walk, run or simply stand firm throughout your day. And just maybe you'll be able to relax -a little bit!