This week I'm sharing a devotional over at Club31 Women about how to transform your day when you wake up discouraged. Here's an excerpt.
"Satisfy us in the morning with your steadfast love,
that we may rejoice and be glad all our days." Psalm 90:14
This morning I woke up discouraged. Two very close friends have serious cancer. Another is in a crisis with a child, I have a long "to do" list and I'm exhausted. I was not looking forward to this day.
Before I got out of bed, I began to recite a prayer we taught our children when they were small and which I pray for myself each morning. I especially needed this today.
Good morning, dear Lord,
This is YOUR day,
I am YOUR child,
Please show me YOUR way."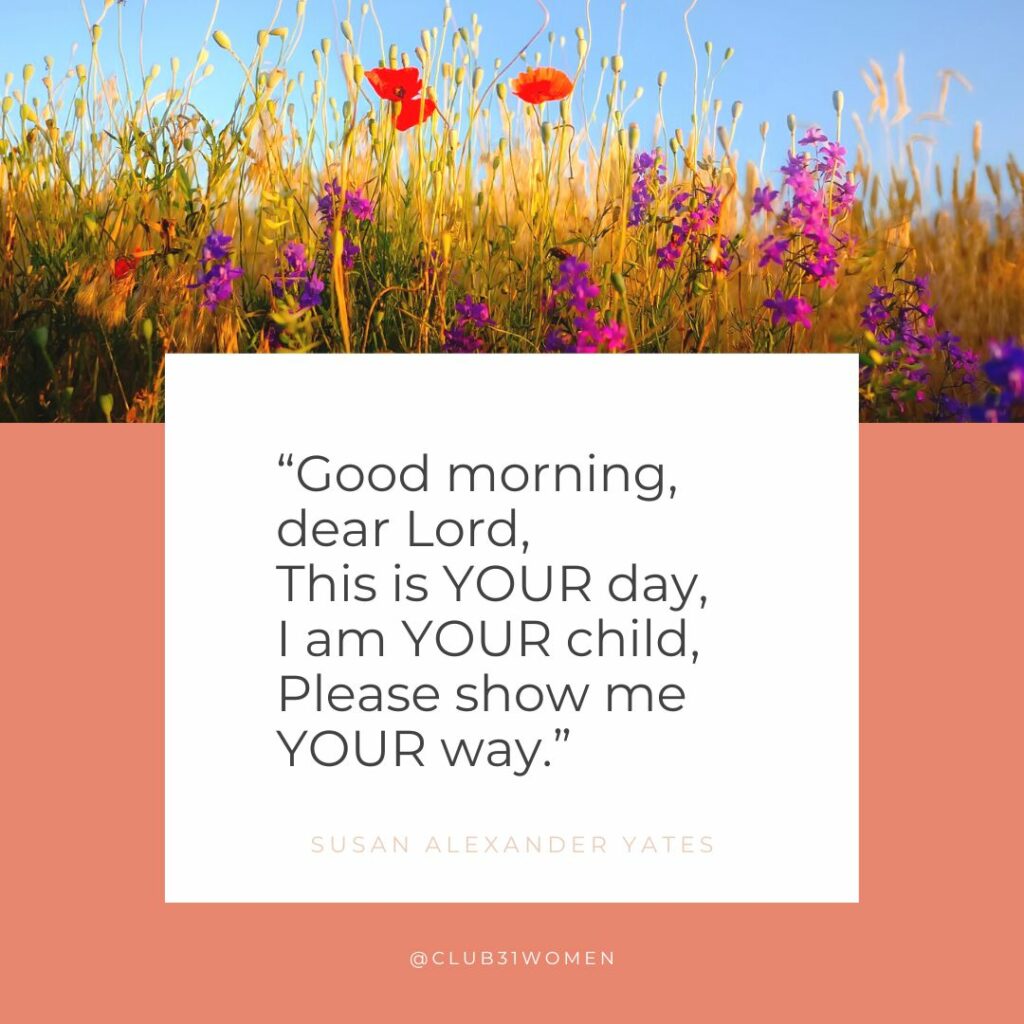 This "morning" prayer reminds me that this day is not about me – my circumstances, my worries, my deadlines. It's HIS day and He will lead me through it.
But even more He will satisfy me with His steadfast love. Oh how I need a constant reminder of this steadfast, never ending love – His love which fills me up.
I need this steadfast love of his to travel from my head to my heart and my emotions. I want to be changed (transformed) by it not merely to believe it.
How can this transformation take place in our hearts and make this day a blessing?
3 Things will help:
1. Begin by praising Him for who He is.
He is my Father, my Lord, my Savior. The One who knows me completely, even better than I know myself, and loves me even with a clear knowledge of my sins – which are more than I realize.
There is an old acronym which helps me praise God.
A is for Adoration:

praising Him for who He is, his character traits,

C is for confession:

I ask Him to show me sins I need to confess.

T is for thanksgiving:

a time of thanking Him for specific things of recent days.

S is for supplication:

a time in which I make my requests known to Him.