Looking for fun, creative ideas to do with your family this summer?
Maybe you feel like . . .
It's just early summer and I'm already out of ideas for things to do with my kids."

"Finally we're able to have a family gathering, but I'm too exhausted to plan it."

"I'd like to do something with other moms, but I don't know where to begin."
Or maybe you are a grandparent, and you're thinking . . .
At last we get to see our grandkids, but I'm worried that they won't have fun with me (us)."
Here's Help for You!
I have created an 11-page free ebook for you called "Camp at Home."
This freebie contains a simple plan for creating your own vision for building a strong family. In addition I give you 100 fun activities to do with your kids or grandkids. Ideas for the little years, the middle years, and the teen years.
Also included are ideas for your whole family (cousins, grandparents, extended family members far away) which will enable you to grow closer together as you laugh throughout this summer of '21!
The ideas here can easily be adapted for a neighborhood camp or a church camp. With all of the challenges during the past year, pastors are unusually tired this summer, and I imagine your pastor would love it if you, along with some other moms, would offer to organize this for your church! It could be a fresh outreach to desperate, lonely moms and a means of inviting new folks into the body of Christ.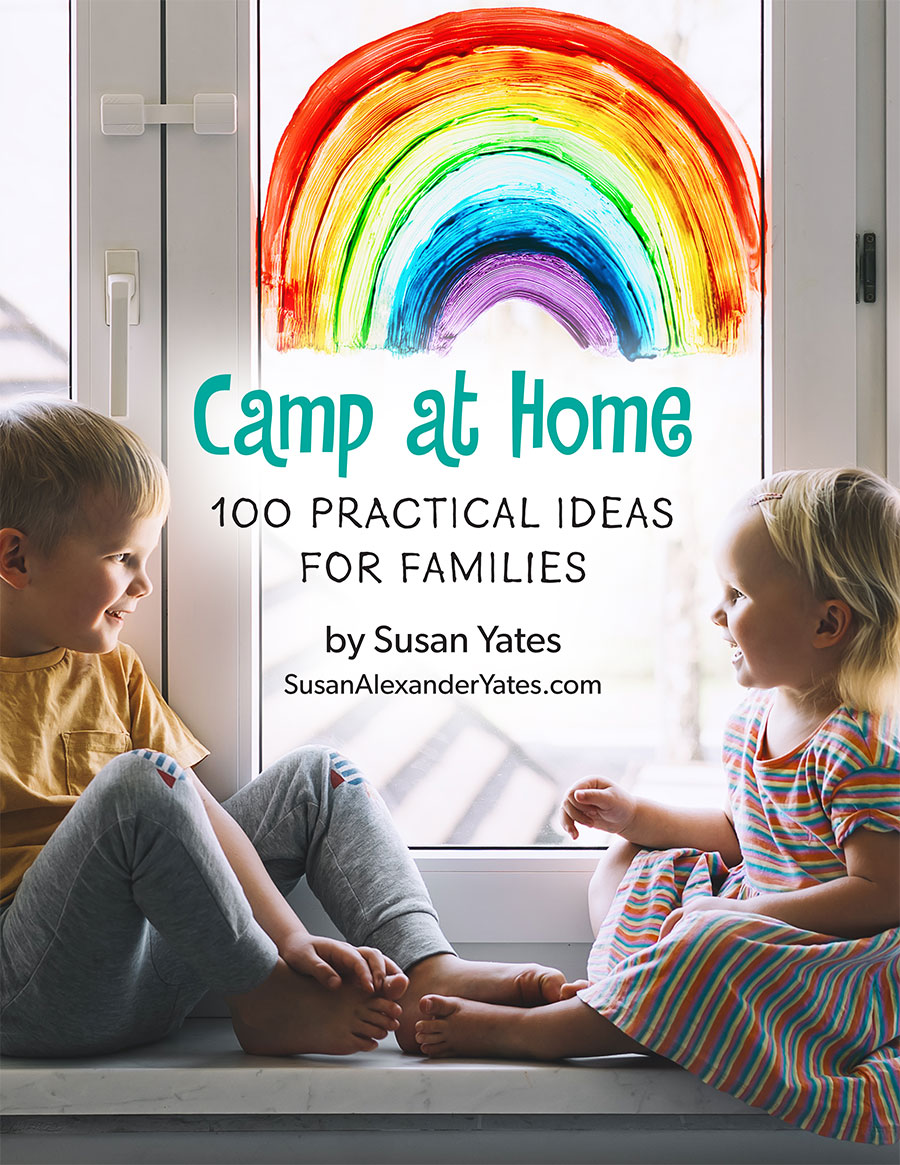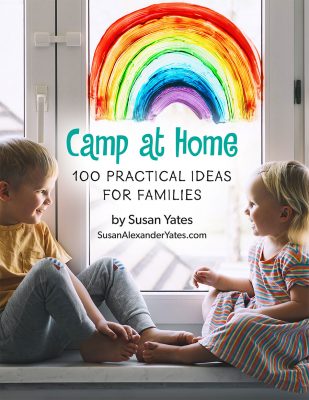 Sign up for my email newsletter below and get this FREE ebook!
I will not spam you. Read my Privacy Policy.
But there's more!
Are you planning an extended family reunion? A gathering of adults? Multi-generational?

Do you need ideas for invitations, introductions, navigating awkward relationships, planning fun events, a daily schedule?

Do you long to pray more specifically for your family but aren't quite sure how to begin? In my book,

Cousin Camp,

you'll find help for each of these questions.
This book contains not only ideas for grandparents hosting their grandchildren but also numerous examples for all types of family get-togethers. From a one-day military-themed retreat, to talent shows, an adult mission trip, a 24-hour camp with three small granddaughters.
You'll also find detailed daily schedules that we have used the past 11 years for our 4-day cousin camp as well as handouts, including 3 different Bibles studies to use with kids and a written plan for sharing the gospel with them.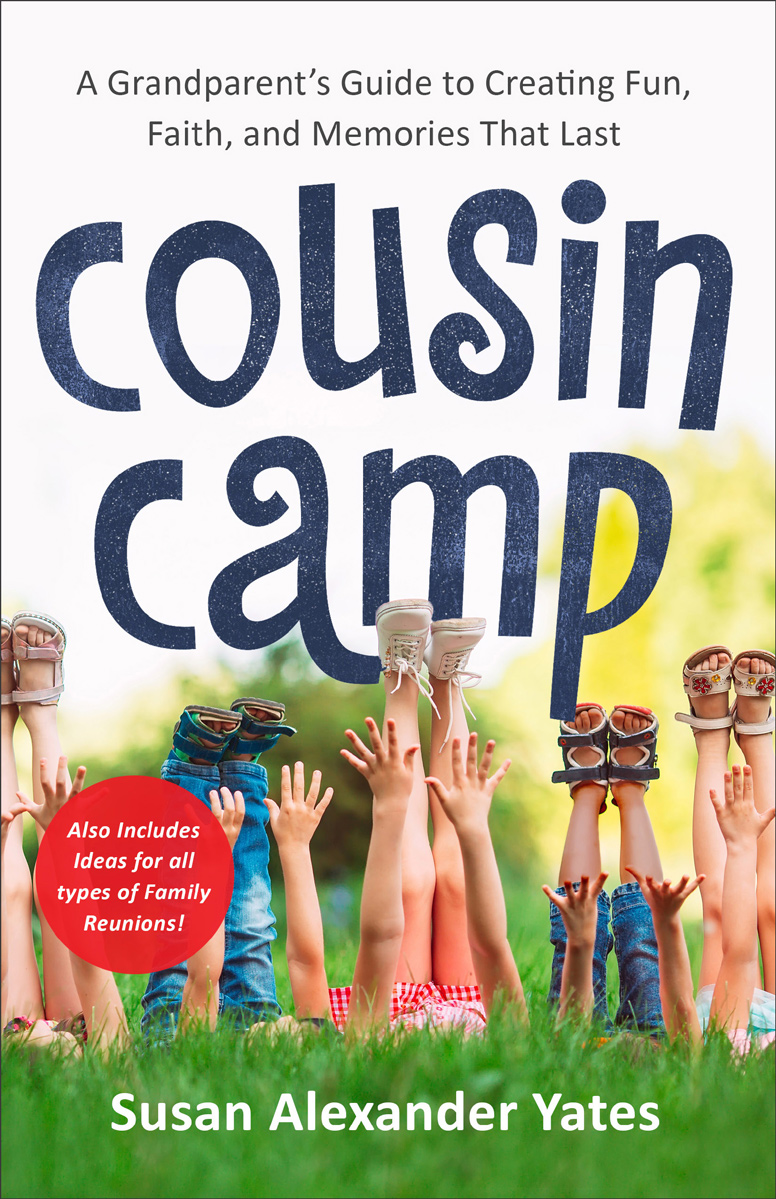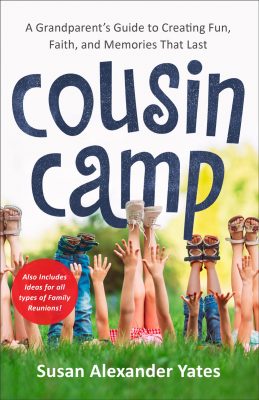 Click here to grab your copy of Cousin Camp now.
Let me know how your camp goes. Comment below or shoot me an email. I'd love to hear from you!
You'll find more info about the book and our own cousin camps (and all the blogs I've written about them) right here.
I hope this will be your best summer ever!