The crisis is beyond old. Each day brings a different plan, an unwanted change. Any sense of normalcy we thought we had, has long since fled. There is little certainty about anything in our lives. It's easy to get down.
I felt really down today. Did you?
Once again I found comfort in the Psalms. Today it was Psalm 18: 16-19:
He reached down from on high and took hold of me; he drew me out of deep waters. He rescued me from my powerful enemy, from my foes, who were too strong for me; They confronted me in the day of my disaster, but the Lord was my support, He brought me out into a spacious place; he rescued me because he delighted in me."
In reading this I was reminded of WHO he is. It's all too easy to focus on who I am or am not, on how I am feeling. Most often this leads to discouragement. When I shift my focus to who He is, my perspective becomes healthier.
The first thing I noticed about God in these words of David is that our God takes initiative. I needed to be reminded of that.
The simple word HE… reassures me that He leads and I receive. What He wants is my longing, my receptivity. I don't have to "do" anything to get in His good graces. I merely need to be open to him, to be hungry for Him.
I found 7-8 things that God does in these verses which greatly encouraged me. I am not going to list them for you because I want you to discover them for yourself.
I encourage you to take 20 minutes and meditate on these words. Ask God reveal to you one special thing which He has for you today. And as you walk through this day think about this character trait of your heavenly Father and all of the ramifications of it in your life.
May He richly bless you.
"For the word of God is alive and active. Sharper than any double-edged sword. It penetrates even to dividing soul and spirit, joints and marrow; it judges the thoughts and attitudes of the heart. Nothing in all creation is hidden from God's sight." Hebrews 4: 12-13
"I pray that the eyes of your heart may be enlightened in order that you may know the hope to which he has called you, the riches of his glorious inheritance in his holy people, and incomparably great power for us who believe." (Ephesians 1: 18-19) NIV (emphasis mine)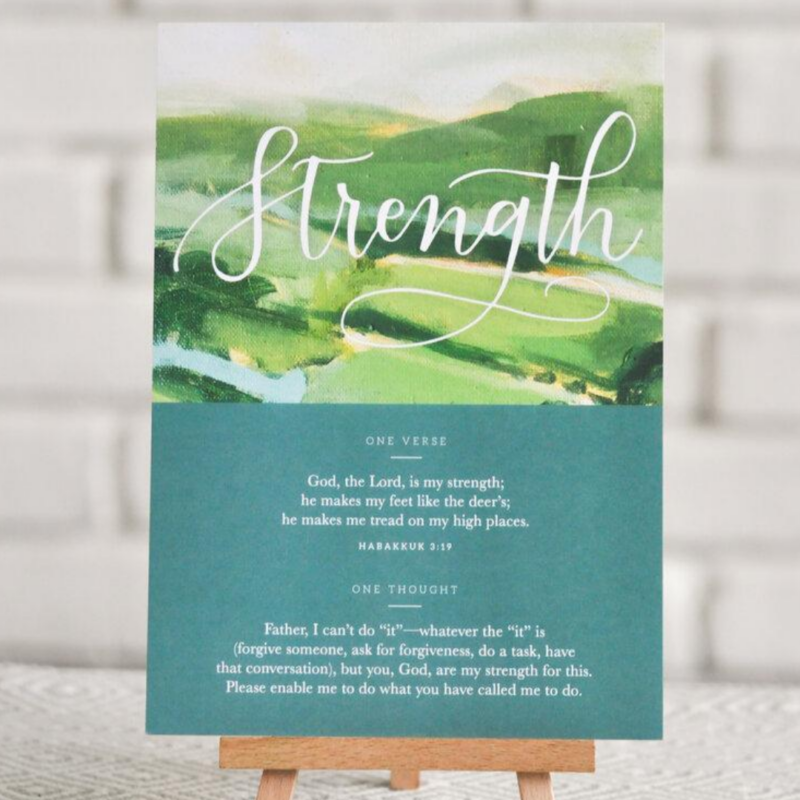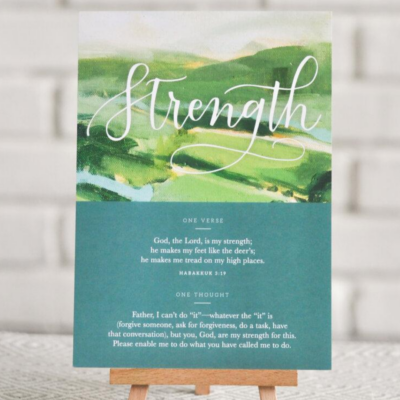 Here are two additional resources to encourage you in this season:
One Word cards are the perfect tool to help you focus your mind and heart on God and the truth of His word every day. Click here to shop now. (They make great gifts, too!)
And my One Devotional book gives you 100 character traits of God to take you through 100 days.
May these inspire you to draw closer to Him!